Your kids are your life, the source of unlimited happiness and the reason for that eternal smile on your face. They bring endless joy in your life and their birthday means a lot to you. If you want to win the instant attention of your loved ones, it is time to order amazing birthday toy gifts for your kid to celebrate the birthday occasion in style. Below are the top 7 birthday toy gifts for your loving kids.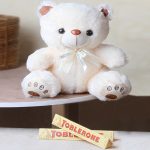 Teddy Hamper – The cute, fluffy and charming teddy bear is a superb birthday gift for kids of any age and gender. These teddy bears are truly beautiful and can be an ideal gift choice for the birthday of your beloved kid. Order this amazing teddy hamper for your loving kid and express your best wishes on the special occasion of birthday.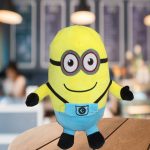 Lovely Minion Toy – Little kids are in love with the popular cartoon character, Minions which are known for their cute and funny idiosyncrasies. If your adorable kid is in love with these cartoon character, order a lovely Minion toy as a special birthday gift for him / her.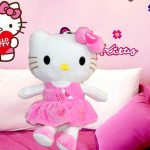 Hello Kitty Soft Toy – Do you have a lovely little princess who is too fond of kittens? If yes, it is time to take her fondness to another level with a beautiful Hello Kitty soft toy. It is definitely going to delight your lovely daughter within no time and will be an exclusive birthday gift for her.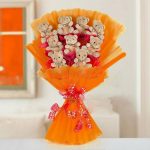 Cute Teddy Bouquet – Are you looking for an ideal birthday gift which is cute, soft and adorable at the same time? If yes, it is time to explore this cute teddy bouquet which will be remembered by your loving kid without any doubt.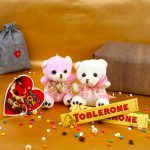 Teddy and Toblerone Chocolate Combo – Looking for an extraordinary birthday gifts consisting of cuteness and sweetness together? Don't waste your time further and send a perfect combo of teddy and Toblerone chocolate to your loving kid on the special birthday occasion to bring a sweet smile on his / her face.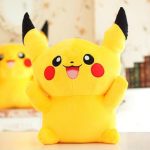 Pikachu Soft Toy – Pokemon is a favorite cartoon among kids and its various characters are a rage among kids of all age groups. If your little kid is a die-hard fan of Pikachu and it is time to delight him/her with a lovely Pikachu soft toy on a birthday occasion.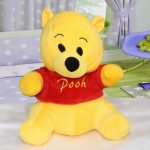 Cute Pooh Soft Toy – Want to grab the instant attention of your kid with an extraordinary birthday gift? Order a fantastic Cute Pooh soft toy that can be a perfect birthday gift and can capture the immediate attention of your loving kids. This adorable birthday gifts definitely going to be a showstopper at any birthday party.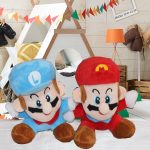 Luigi and Mario Bros Stuffed Plush Doll – Do your kids love Mario video game and its popular characters? If yes, order a lovely pair of Luigi and Mario Bros stuffed plush doll as a special birthday gift for your cute kid. It is a wonderful way to delight your lovely kids and is going to capture instant attention in the first attempt only.
So, don't lose out the birthday opportunity of your kids and make them feel special with these amazing birthday toy gifts. They are truly superb and can easily become the show-stopper of the event.