Chocolate is not just a food item, it is a sinful indulgence for people of all age groups. Its irresistible taste and flavor can make anyone drool over it and can cast a long-lasting magical spell on any gender and age group. If you have a chocolate lover brother in your home, it is time to redefine the chocolate madness with these delicious chocolate cakes. They are truly delectable for taste buds, eyes and any special occasion.Try out these chocolate cakes for your beloved brother and make him feel special on any important occasion.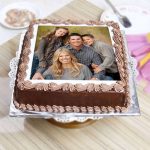 Photo Chocolate Cake – Want to celebrate the birthday occasion of your loving brother in an unforgettable manner? Order a mouth-watering Photo chocolate cake that is truly special and unique in terms of distinct taste, flavor and customization. You can personalize the birthday cake with a special message, quote or picture of your adorable brother to convey your birthday wishes in an extraordinary manner.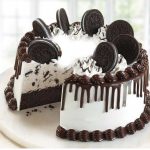 Oreo Chocolate Vanilla Flavor Cake – Let your brother take his chocolate madness to another level with this Yummy Oreo Chocolate Vanilla flavor cake that is simply hard to resist. It is a perfect way to treat your loving brother and is an ideal choice for any special occasion or event.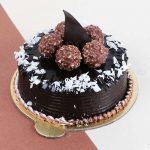 Ferrero Rocher Cream Cake – Who would not love the relishing taste of Ferrero Rocher chocolates? Of course, none. It is time to rediscover the taste of these exotic chocolates with the unmatched taste of this Ferrero Rocher Fresh Cream Cake. It is made with the goodness of these exotic chocolates and freshly whipped cream for a heavenly taste.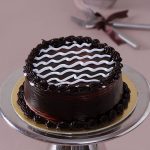 Eggless Dark Chocolate Cake – No doubt, people are worried about consuming extra calories due to chocolates but dark chocolates are a perfect variant as they consist of numerous benefits. They contain compounds which are good for the heart, skin and brain. Reinvent health and happiness with the mouth-watering Eggless dark chocolate cake and give your brother countless reasons to smile.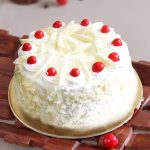 White Chocolate Cake – Want to try something unique and different in terms of relishing chocolate? It is time to explore the mouth-watering White chocolate cake that can leave anyone asking for more. It is an ideal choice for your brother on his birthday, marriage anniversary, farewell and other such events.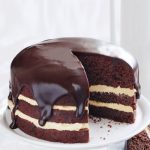 Chocolate Mousse Cake – Get lost in the velvety smooth texture of liquid chocolate oozing from the sides of a Chocolate Mousse Cake. It is definitely a heavenly treat and is sure to leave a long-lasting smile on the face of your beloved brother on any important occasions.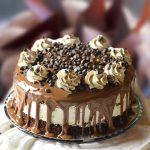 Choco Chips Crunchy Cake – Is your brother addicted to the crunchy taste of Choco chips? If yes, order this relishing Choco Chips Crunchy Cake to make him fall in love with this refreshing delicious cake. Its crunchy texture is surely going to impress the taste buds of your adorable brother and it is a "hard-to-miss" affair for your brother.
Don't go for any other random cake and reinvent the celebration of any occasion with these mouth-watering chocolate cakes. Try out these exciting flavors and bring that twinkling smile on the face of your loving brother.