Father may be a single word in itself but it is a world for the entire family. He is the unstoppable and unlimited force who is always working for the welfare of the dependent people on him. He is the one who is always there at the time of difficulty and is a support system for everyone. To express gratitude and affection towards your beloved dad, you can send him a bouquet of lovely fresh flowers online, a box of yummy chocolates or any other gift item on the occasion of Father's Day. If you have made your choice in beautiful flowers, check out these flower gift ideas for your loving dad.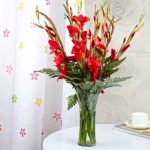 Red Glads in a Glass Vase – Want to gift special flowers for your loving father on Father's Day? Send these charming Red Glads in a glass vase to capture his immediate attention. They are not just pretty but are also a fresh breeze of change for those who are bored of ordinary flowers to gift their loved ones.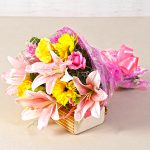 Exotic Ten Seasonal Flowers Bunch – Seasonal mix flowers are not just elegant in beauty, they are equally amazing in terms of fragrance. Send these exotic seasonal flowers in a hand-tied bunch to your loving father and he will definitely love these charming flowers. You can further pair these beautiful seasonal flowers with a box of delicious chocolates or any other gift item for your special daddy.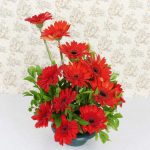 Red Gerberas Basket – Reinvent the beauty and charm of lovely flowers in the form of this unique Red Gerberas basket. This stunning floral arrangement is a perfect choice for your adorable dad and is bound to make an impact on the occasion of Father's Day.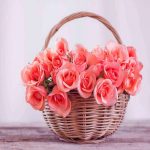 Graceful Roses Arrangement – Roses are unique in terms of their distinct beauty, fragrance and charm. They are available in multiple shades are an ideal choice for a number of important occasions. Whether you want to gift roses to your loving girlfriend, boyfriend, wife, friend, mother, father and other special ones, there are beautiful roses for everyone. Choose graceful roses arrangement for your dad and express best wishes of Father's Day in a unique manner.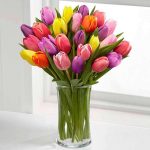 Tulips in a Glass Vase – Tulips are the true successor of roses in terms of beauty and are also available in multiple tones. If you think roses are too ordinary choice for your dad, try out the fantastic tulips in a glass vase that are hard to ignore due to their wonderful visual appeal and charm.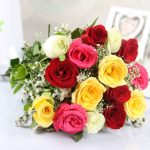 Beautiful Mixed Roses Bouquet – Try out a beautiful mixed Roses bouquet for your father and convey your best wishes on Father's Day in style. With multiple tones and varieties of roses arranged aesthetically in a bouquet, they are surely going to create a spell-binding effect on anyone.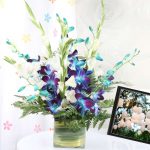 Blue and White Orchids in a Glass Vase – This amazing blue and white orchids in a glass vase is an amazing stunner that is going to cast a magical spell on your beloved daddy. Send this exotic flower arrangement and make your dad feel special on Father's Day.
It is the occasion of Father's Day and it is a wonderful opportunity to extend your best wishes to your special daddy who is your role model and superhero. Adopt these amazing flower gift ideas from Giftacrossindia.com and make your presence felt on this special day.