Have you just moved into a new house with your family? The past few years have been very hectic for everyone be it your husband, wife and even kids. They all are involved in the boring task of packing and unpacking things and their efforts deserve a long-awaited celebration. To make a strong impact on the taste buds of everyone, it is time to go for mouth-watering cup cakes that are unique in terms of taste and design. Further, for planning a fantastic house warming party in your new home, add these delicious cup cakes in the menu for your little kid and other guests.
– Relive the unforgettable taste of Cappuccino in an extraordinary manner through this delicious Mocha Cappuccino Hazelnut Cup cake. The perfect taste of this cup cake can effortlessly make your kids drool over and can make them asking for more. Your kids who are in love with coffee will surely find these cup cakes irresistible.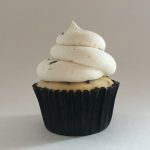 Chocolate with Vanilla Cup cake – Want to offer the twin flavor of chocolate and Vanilla to your beloved kid? It is time to check out the delectable taste of this Chocolate with Vanilla Cup cake that can leave an indelible imprint on your taste buds. Its unique taste can effortlessly bring a lovely smile on the face of your beloved kid without any doubt.
Truffle Cup cake – Are you eager to make your kids indulge in the unforgettable taste during a housewarming party? If yes, explore the unique taste of Truffle Cup cake that can take you to greater heights. They are truly delicious and can be consumed with any drink as a perfect platter. If you want to offer something special to your kids, it is time to consume this mouth-watering Truffle Cup cake on a house warming party.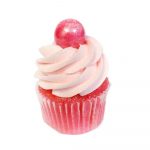 Strawberry Cup cake – Are you in love with juicy strawberries that are too hard to resist? Enjoy their amazing taste with this Strawberry Cup cake and go for a memorable celebration of a house warming party with your loved ones. They are truly delicious and are ideal for anyone be it kids, teenagers and adults.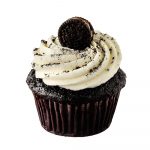 Oreo Chocolate Cup cake – Children are in love with Oreo cookies and they like to enjoy the delectable taste of the flavor in the form of a special Oreo Chocolate Cup cake. This distinct cup cake is truly amazing and can leave your kids asking for more. Whether you want to organize a house warming party or a birthday party, this relishing Oreo chocolate is the ideal choice for your loving kids.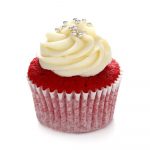 Red Velvet Cup cake – If you are bored of Vanilla or chocolate cake, why not explore the unmatched taste of a Red Velvet Cup cake? They come with unique taste, flavor and design to capture the immediate attention of your adorable kids. Enjoy this fantastic Red Velvet Cupcake with your special ones and celebrate the house warming party in a wonderful manner.
Forget ordinary cake on the important occasion of your house warming party and make a strong influence on kids with these exciting varieties of cup cakes. Order them now from Giftacrossindia.com and make a unique style statement among your special ones.