Nothing can repay the countless debt and love of a mother who is a true gift from God. She is the only creature who dedicates the entire life for the welfare of her children. With such a noble thought and commitment, it is important to express gratitude towards a mother with a warm "thank you" and hug. Now, talking about conveying thanks, an appropriate gift is the only way to express unconditional love towards your mom on Mother's Day.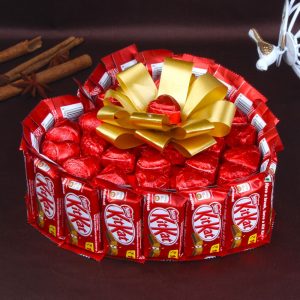 Heart Shaped Kitkat Chocolate Cake – If your mother is an avid Kitkat lover, it is time to take her obsession to another level with this delicious Heart shaped Kitkat chocolate cake. It is a perfect Mother's Day surprise for your mom and will convey the best wishes in an unforgettable manner. This irresistible treat will make your mother feel special and will be a superb gift choice without any doubt.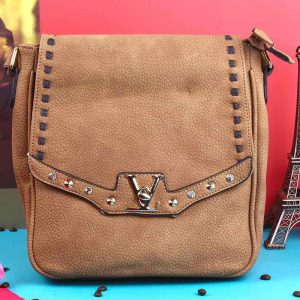 Designer Sling Bag – Sling bag is not just an accessory, it is an important part of your mother who seldom walks out of the house without it. Gift an amazing designer sling bag to your mom and convey the special feelings of Mother's Day in an extraordinary manner. These lovely designer handbags are available in multiple designs and colors to capture the immediate attention of your beloved mom.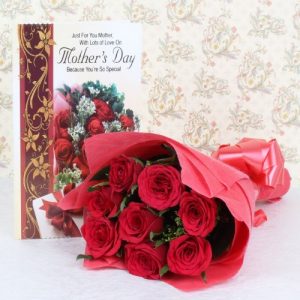 Flowers and Greeting Card Combo – Fresh Flowers are never too old and ordinary for any special occasion. When these charming flowers are paired with a beautiful greeting card, they together form a superb gift combo for Mother's Day. Choose a wonderful combo of flowers and greeting card that can make your adorable mom feel special.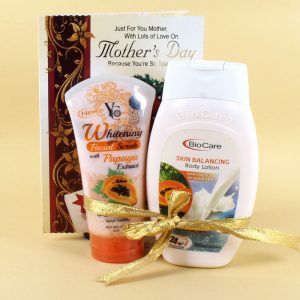 Mother's Day Beauty Hamper – A mother takes care of everyone but seldom has time for herself. She is always preoccupied in household chores that she forgets taking her own care. On this Mother's Day, order an exclusive beauty hamper that can spread a beautiful smile on the face of your loving mother. It can consist a moisturizing cream, face wash, hair shampoo, scrub and other cosmetic items that can help in redefining the complete beauty needs of your mother.
Dual Love Photo Frame with Golden Rose – Delight your mom with a lovely showpiece and convey the feelings in a wonderful manner. Order a dual love photo frame with golden rose and make a strong impact on the occasion of Mother's Day. This simple yet appealing gift for mom is certainly going to impress your mom instantly and will capture immediate attention.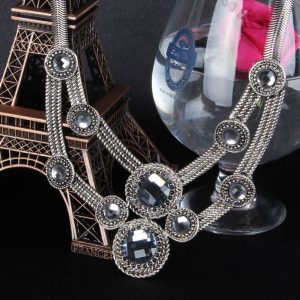 Ethnic Western Long Necklace – Why not redefine the style statement of your mom with an ethnic western long necklace? This amazing accessory will be a perfect add-on for your mom with her wardrobe and will be a fantastic gift on Mother's Day. This lovely necklace can be paired with different outfits of your mom and will be a trendsetter in every aspect. It can be an ideal choice for any casual or formal event and is a wonderful gift choice for your mom.
So, browse various offline and online gifting stores and order the wonderful range of Mother's Day gifts for your adorable mom. It is a special day which can help in expressing the feelings of love and gratitude towards your mother in an extraordinary manner.