If there is any relationship that is full of love, selflessness and kindness, it can be none other than a mother. She is the most fascinating creature of God who treats her children with utmost affection and sacrifices her entire life. A mother is the only figure who devotes her whole life for the betterment of her beloved children. If you really feel blessed due to the unconditional love of your mother, it is time to make her feel special with amazing personalized gifts on Mother's Day.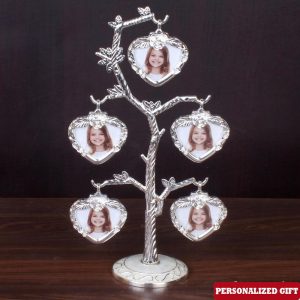 Personalized Silver Plated Photo Tree – Bring back the old memories of your mother in the most beautiful manner with the help of a personalized silver plated photo tree. It can easily make your adorable mother feel nostalgic and can establish a strong mother-children bonding for a lifetime. This lovely photo tree can contain various amazing pictures of your mother with various important events in her life and will be a fitting tribute on Mother's Day.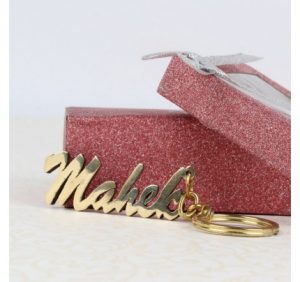 Customized Keychain – Why not gift something unique to your beloved mother on Mother's Day? Order a customized key chain with the initials of your mother, special quote or message to convey the special feelings towards your mother. It will be one of the amazing Mother's Day gifts online for her that will be remembered for a long time.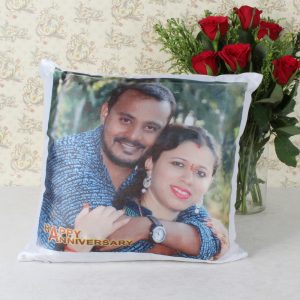 Personalized Photo Cushion – Your mother is working round the clock without taking a day's off or vacation. She is tirelessly working for the entire family and seldom thinks about her comfort. Why not gift something that can provide her with some comfort or rest in a hectic schedule? Buy a comfortable personalized photo cushion for your mother and convey the best wishes of Mother's Day in an extraordinary manner.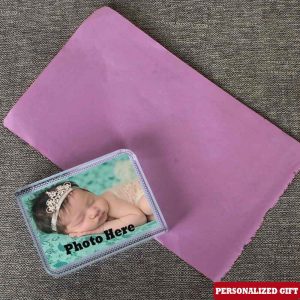 Customized Photo Paperweight – If your loving mother handles the dual responsibility of a mother or working man, gift her something that can simplify her lifestyle. Order a customized photo paper weight for your mother that can help in keeping the official papers organised in her office. It is one of the special Mother's Day gifts that can help your mother in handling dual responsibility.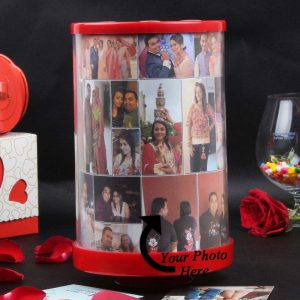 Personalized Panoramic Rotation Photo Frame with light – It is time to think extraordinary on this Mother's Day and order this personalized panoramic rotation photo frame with light. This unique gift is surely going to capture the immediate attention of your mother and will make a long-lasting impact without any doubt. Showcase the best moments of your mother with this amazing photo frames and make her feel special instantly.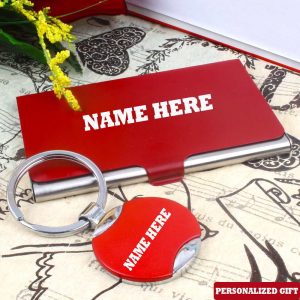 Personalized Card Holder and Keychain – It is time to take the personalization route and order this amazing personalized card holder and keychain combo for your loving mother. This simple yet unique Mother's Day gift is definitely going to strike the notes with your mom and will be trendsetter effortlessly. Buy this lovely gift for your mother and convey your strong feelings for your mother in a beautiful manner.
So, don't miss out the opportunity on this Mother's Day and showcase your truest feelings for your mom in an extraordinary manner.