Nature is magic, and there are no doubts about it. It helps us relax, rewind, and rejuvenate in ways we can't even think of in our daily lives. One such gift of nature is flowers. These botanical beauties add a touch of happiness and a splash of beauty wherever they exist. Feeling of content and relaxation is what we experience when we see them blooming flowers are indeed a treat to sore eyes and sore soul. Flowers are also known to be symbolic, which makes them a great present for your loved ones. Talking about loved ones, the season of love is almost here, and you should consider gifting the person who adds beauty to your life a gift of nature. Give your girlfriend beautiful Valentine flowers. Here is a list of some amazing flowers, or you can say flowers that will speak words for you when you are out of them to your loved ones. This season of love, it's time to treat your loved one with some extra love from the lap of nature.
ROYAL ROSES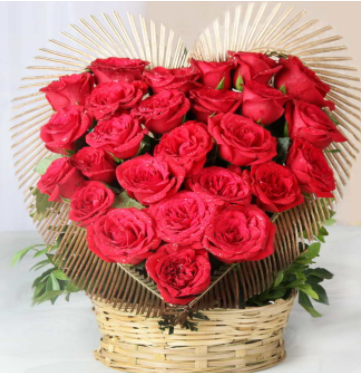 This one is a no-brainer. After all, what's Valentine's week without roses? Dull and incomplete. This evergreen favourite flower is known to the flower of love. Comes in a lot of different colours, you can never go wrong with a classic red rose bouquet on Valentine or a multi-coloured rose bouquet to send out different messages. We should name roses as an official Valentine flower, and you most likely won't like to skip on bae-sics when it comes to your bae. In case you want to go multi-coloured, yellow stands for some joy and friendship, pink to represent admiration and appreciation, and the evergreen, red, love and passion. This Valentine's week let roses do the talking for you and spread their charm, well you can thank us later.
LAVISH LILIES
This promising multi-coloured beauty is a sure shot treat to eyes and soul. You can never miss out on them when thinking of Valentine flowers or flowers perfect to represent love. They come in colours like white, pink, orange, red, and yellow. Eerie colour holds a different meaning, but if you go in general terms, lilies represent devotion. Devotion is a strong feeling, and love is incomplete without it, and so is your Valentine flower bouquet without some loving lilies. You can consider adding white lilies as they signify purity and virtue. Staying true to one another and a feeling of being honoured is essential when in a healthy relationship, so why not symbolize them beautifully with a white lily bouquet this Valentine? You can also play in shades of pink and red when it comes to Valentines, as they also represent charm and passion.
 CARING CARNATIONS
The queen of flowers, this botanical beauty will add a splash of life, colours, and a lot of love to your life. Is any bouquet even complete without the blessings of carnations? The only answer that makes sense is no, so why leave them out when it comes to Valentine bouquets. They signify fascination and love, and that's what makes them a perfect companion when it comes to love. Available in many colours like white, yellow, pink, red, purple as well as different shades of red. These beauties will bring life to your Valentine's bouquet in no time. Goes without saying, red is the colour for you when it comes to a bouquet in the season of love. Perfect to represent admiration and love; they will spread their charm with their beautiful presence and fragrance in no time. So go ahead and speak the language of love with the gift of nature this time, send your love a carnation Valentine bouquet online to kickstart Valentine's week.
PLEASANT PEONY
Nature never fails to amaze us with its magic; another one on the list from pink beauties is Peonies. They hold a great significance in Chinese culture, and that is for a reason. There they are the king of flowers, and we thought you might need to add the king in your Valentine bouquet. The reason behind this exquisite flower is that they symbolize prosperity, good luck, honor, and love. Well, isn't that a perfect combination of all the things you wish for from Valentine's bouquet? Add these pretty pink peonies to make your Valentine bouquet prettier; we assure your lady love will be smiling all of over and smitten by this off-beat gesture. Available in the shades of white, red, and pink, you might want to go with red, and the pink ones when it comes to a Valentine bouquet for him or a Valentine bouquet for her.
OFFBEAT ORCHIDS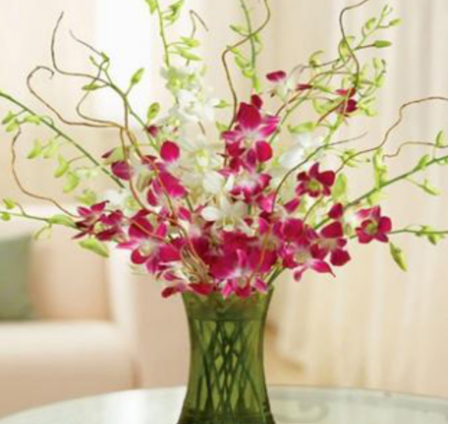 These flowers are one of the most beautiful and exquisite gifts of nature. Even a sight of them gives a majestic feeling of luxury and a lasting feel-good factor. They have an exotic appearance and an exotic symbolization that follows. Orchids represent a love full of passion and elegance at the same time. They are vivid, and so are the shades of orchids like purple and a brilliant blue. Other colours you may find in orchids are white, orange, pink, etc. Another thing that makes them unique is that they also represent strength. Orchids are a perfect addition to your Valentine bouquet not just because they are exotic, but they add an exemplary definition to your Valentine bouquet and make it much more meaningful and beautiful.