Bonsai is not actually a tree, it's an ancient Japanese form of cultivation that produces small trees. It's a careful art form that involves constant care and trimming. Bamboo is not exactly a tree either, it is actually grass, but what is unique about the bamboo is that it grows at very rapid rates in spurts. Bamboo plants are believed to be very lucky and auspicious to keep at home, according to Vastu Shastra, as well as Feng Shui. It is considered that keeping bamboo plants at home and in the office, brings good luck, wealth and fortune. Over a period of time, bamboo plants have been modified into a bonsai, for keeping it indoors as a houseplant. Read more to find some great bamboo plant benefits!
Why Is The Bamboo Plant Considered To Be Lucky?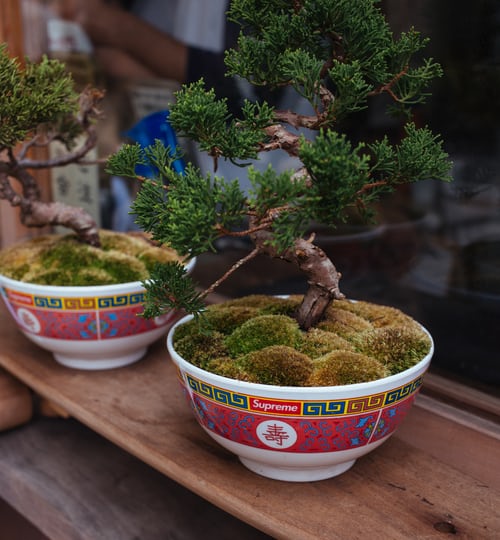 Bamboo plants are believed to bring good luck and shield the residents of the house against evil powers according to Vastu Shastra. Bonsai plants consist of the bamboo stalk and a red ribbon tied to it; the bamboo represents wood, and the fire is denoted by the red ribbon tied to the stalk. Wood and fire denote the perfect balance no matter where the plant is placed. The direction it is placed in helps you gain different benefits of the plant. However, the bamboo should be placed in the east if you want to benefit from its health aspects. Bamboo will help you achieve riches if you put it in the southeast, which is the path of money and wealth. A bamboo plant with ten stalks put in your home will bring you good health, pleasure, happiness, and prosperity.
Bamboo plants are also considered lucky plants as per Feng Shui, which is a traditional practise originating from ancient China. Feng Shui is a practice of arranging the pieces in our living spaces in order to create balance with the natural world. Its aim is to harness energy forces and create harmony between a person and their surroundings. According to this Chinese practice, the hollow structure of the plant helps in the movement of Chi energy. It is believed that the bamboo plant helps in the movement of positive energy, in turn, generating more abundance and prosperity. Apart from this, the pipe-like structure of the plant also signifies the wisdom of letting the energy flow from within to the outside world, thus, calming your mind and soul.
Why Should You Keep The Bamboo Plant In Your Home Or Office Space?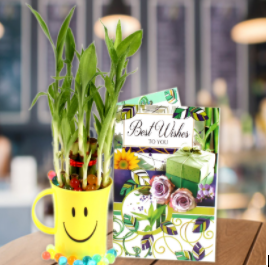 Here are some scientific reasons why keeping a bamboo plant or any other bonsai plant for that matter, is beneficial to you and your home:
You can add greenery to your surroundings with the aid of a plant from an aesthetic standpoint. It is a natural living substance, hence provides some freshness to your mind while working.

Keeping bamboo plants in interior spaces has been known to decrease the incidence of sore throats, dry coughs, as well as colds and dry skin. This is because indoor plants help in maintaining humidity levels in a good balance.

Even visual exposure to plants can decrease levels of stress, and reduce blood pressure. It can also help increase productivity and significantly help in alleviating depression and anxiety.
According to recent research, keeping plants in a living space or office settings can significantly reduce the harmful pollutants present in the air.
Bamboo helps keep the environment clean as it works as a natural air purifier.
Bamboo plants can be easily grown in directions and places where there is low and indirect light.
Buy The Best Good Luck Bamboo Plant From Giftacrossindia.com!
Now that you have understood the bamboo plant Vastu benefits, you must be searching for a lucky bamboo plant to keep in your own home. Well, no worries, because giftacrossindia.com has a lot of feng shui to give out! You can buy a plant for yourself, or much better, give a bamboo plant gift online to a loved one to bring happiness and prosperity into their homes. From giving a good luck bamboo plant in a beautiful Eva basket to giving it in a smiley bowl with their favourite chocolate bar along, our aesthetic skills have no match! You can also give the lucky bamboo along with a good luck card filled with your best wishes.
Give the green plant gifts along with a pen and diary or with a laughing buddha to multiply the happiness and positivity two-fold. It is a very thoughtful gift for a parent, say on Mother's day where you can also give a cake along to celebrate the occasion. We provide express delivery with free shipping so that you don't have to wait for your gift. So, head onto our website and spread some positivity by gifting a lovely bonsai bamboo!