11 things to say to your mom on Mother's day
Mother's day is one of the best and the most important days in a child's life. On this day, he/ she has the opportunity to shower his love and affection upon his mother and to make her feel special. On this day, you also have an option to give your mother the best gift and showcase your love and affection towards her. But apart from this, we have listed 11 things that you must say to your mother to make her feel special and loved, and they are-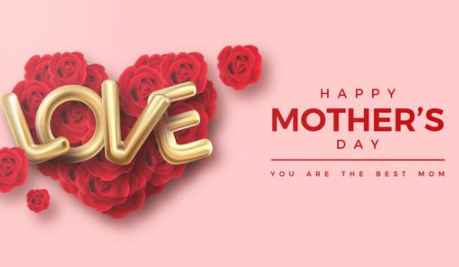 "You were right"
In our childhood days, we often did the opposite of what our mothers told us to do. She would often ask us not to do a particular thing, but we always did that thing despite her saying that. By doing this, we opened the gate for various consequences that we have faced till now. But, if we would have listened to our mothers, that particular thing would not have happened. Thus, tell her that "you were right", and I wish I had listened to you.
 

"Thanks for cleaning up after me"
This is the best line that you could say to your mother. Not just at the baby stage, but you did not even imagine your life without your mother. Thus, we often overlook the hard work our mothers put in, thus, you must say, "thanks for cleaning up after me".
 

"I like your cooking"
We realise the worth and importance of the food made by our mothers when we move to the hostel or away from her. Then, we wish she could make your favourite food and make you feel special. Until we are with our mothers, we often do not appreciate her cooking and never recognize her efforts. Thus, this mother day, surprise her by saying that "I like your cooking" and you are the best mother in the world.
 

"Your sleepover manager game is strong"
Our mothers have to undergo various hardships because she does not have enough time for herself. Different sleepless nights she has spent, and we overlook that. Taking care of our home, taking care of ourselves etc., are just her day to day chores that she had to fulfil. Thus, you must appreciate her efforts and thank her on this mother's day for making your childhood awesome.
 

"Kids are difficult"
Parenting is not that easy but requires immense hard work and patience. Handling kids is the toughest, and fulfilling all their demands is even the toughest. Thus, you must thank her for taking care of you 24*7 and not saying anything. Make her realise her worth by saying that "kids are difficult."
 

"I love hearing baby stories"
Baby stories are something that has made our childhood memorable and has let us sleep peacefully and happily. Never get old to thank your mother for making you listen to beautiful baby stories having all your favourite characters in one place.
 

"I am glad you read to me"
I am pretty sure that you never want to read Goldilocks and the Three Bears every night for four months straight, but for my pleasure and my interest, you did so. Thus, I cannot thank you enough for reading all the stories for me.
 

"Your style is great'
You must compliment her for what she wears every day. Thus, do not forget to tell her how beautiful she looks in sarees and all those traditional wears she wore on special occasions.
 

"Thank you for listening"
I cannot thank you enough for listening to all my boring talks and my day to day chores. You were the only one who made me laugh and forget all the things and sleep peacefully. Thank you for listening and understanding me.
 

"You taught me to love animals"
You are the one who told me to love everyone and especially the animals who cannot speak and express their feelings. You made me listen to them and show affection to them so that they do not have to face the wrath of the world.
 

"I love you"
Last but not least, I love you. I love you for everything you did for me, for taking out time from your hectic schedule, understanding me, and always taking my stand.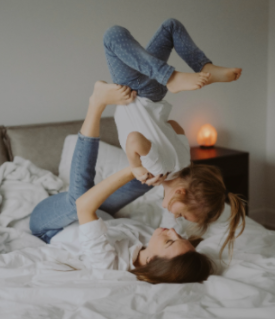 Conclusion
Thus, you see, these are some beautiful things that you must say to your mother on this mother's day and make her feel special. Further, you can give her the best gift from the Gift across India stores in addition to your love and affection towards her. You will get a whole lot of options to choose from the gifts that are available at the store and make her day even more special.