Finding the perfect gift for your special someone can get highly overwhelming at times. The thought process often goes from "I have got this under control" to "I don't know what to get" quickly. However, some items can serve the purpose of a gift rightfully at any time, any day. Undoubtedly, fresh flowers always top this list.
Flowers as a gift come with exotic simplicity, but it also has some significance and uniqueness involved to it. Flowers never go out of fashion therefore, every shade, scent and type of flower has a special meaning attached to it that conveys a different message each time it is being received as a gift.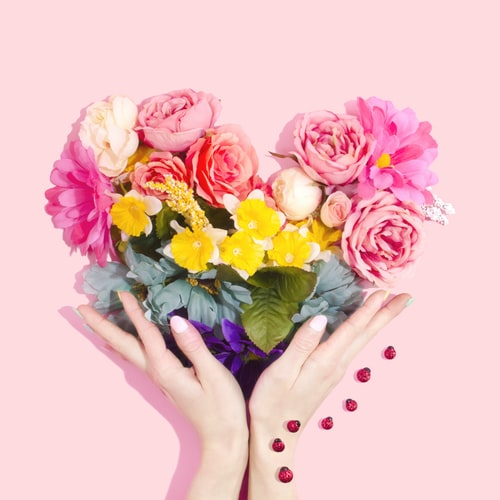 Here are five reasons why flowers are the perfect gift for every occasion: 
Versatility: You can rarely go wrong while giving someone flowers. Flowers are suitable for every occasion because different flowers hold different meanings. For instance, roses are synonymous to love and can be given to your dear and near ones. On the other hand, white Lilies can be used to apologize or show sympathy towards others. Though, always a little research about the significance of a particular flower will have no harm. But whenever in doubt, you can buy a person's favourite flower that will definitely put a smile on their face.  
Budget: Flowers are the most budget-friendly gift of all time. Flowers can go with any budget. Whether it is a single rose or a bag full of roses, flowers can be made to fit any budget. Online flower delivery can help reduce the costs of these flowers even more, as these orders can be easily made from the convenience of your location. Finding a meaningful gift that even looks beautiful is not something that comes to you easily these days. So, if you're looking for something sure to impress the receiver regardless of your budget, then go looking for over a range of flower bouquets that is a perfect option.
It is healthy:

Flowers are fresh and lively gifts that are meant to increase the feelings of happiness and happy emotions that may come complimentary with satisfaction and positivity. In addition to this, flowers bring aesthetic pleasure that improves the mood and purify the air. Except in some cases of allergy, flowers are non-toxic and biodegradable. So, they are good for the environment as well as for you. 
Long-lasting:

Contrary to popular belief, flowers are not one of those temporary gifts that can be disposed of the next day. When properly taken care of, flowers can last even longer than expected. Flowers can be put into a flower vase filled with water and used for both decoration and fragrance purposes in a particular area. Also, the flowers can be dried and pressed together to allow them to last longer without losing their attraction. Some online flower delivery services can also provide guides on how to dry and press flowers. This will keep your flowers alive for a longer time. 
Significance:

Though everyone may have different choices regarding choosing a flower, there is always a general significance added to receiving a particular type of flower. Flowers are one of the easy ways to convey the message of uniqueness to someone, no matter what the occasion is. Flowers are a fantastic way of putting smiles on faces or bringing a sense of relief to people. Therefore, they are a wise way to show someone what they mean to you.  
These were some reasons that prove that flowers are a perfect gift for any occasion. Nowadays, you can even buy flowers from online flower stores like Giftacrossindia.com. Online stores like this make sure to deliver you the best quality at affordable prices. 
Convenient Flower Deliveries: 
The truth of the matter is that sometimes people don't have time to shop for gifts offline, wrap their presents and meet someone to give them their present even if one really wants to. If you're overseas or tied up with your work, then finding a beautiful flower bouquet online and getting a flower delivery service like giftacrossindia.com to send it to your special someone would be a boon. It is a good way to let your loved ones know that you are thinking about them.  
Aside from that, online flower delivery is still a pleasant treat. Every time a gift is given, it makes the recipient feel pampered and cherished. At Giftacrossindia.com, we have a wide range of flowers like Roses, Gerberas, Orchids and much more you can pick from and choose the flowers you want to deliver to your loved ones remotely. 
So now that you have got your gift choice settled, all you have to do is pick your favourite flower from our online store, and we will surely take care of the rest. Just visit our online store Giftacrossindia.com, and we will do the rest. Happy gifting!!