There is only one happiness in life, to love, and to be loved.
They say that every heart sings a song, incomplete until another heart whispers back. Those who wish to sing always find a song. Love is just like that song. It is sweet, truthful, and gives rest to our forever pacing heart. Those we love don't go away. They walk beside us. Unseen, Unheard, but always near. You are so attached to them you know you cannot paint your 'Happy picture' without them. 
Our loved ones have seen us struggling, broken to thrive, and happy. They have been along through thick and thin and always acted as our shock absorbers. With so many emotions and love, don't you think our loved one deserves the most special surprise? 
No matter who they are in your life, they may be your parents, your partner, sibling, or friend, they all deserve a little thanksgiving for being with you. For relationships and feelings that are so deep and important, the surprise has to be equally expressive and full of love. We don't think any gift would do the justice other than a cake and soft toy combo!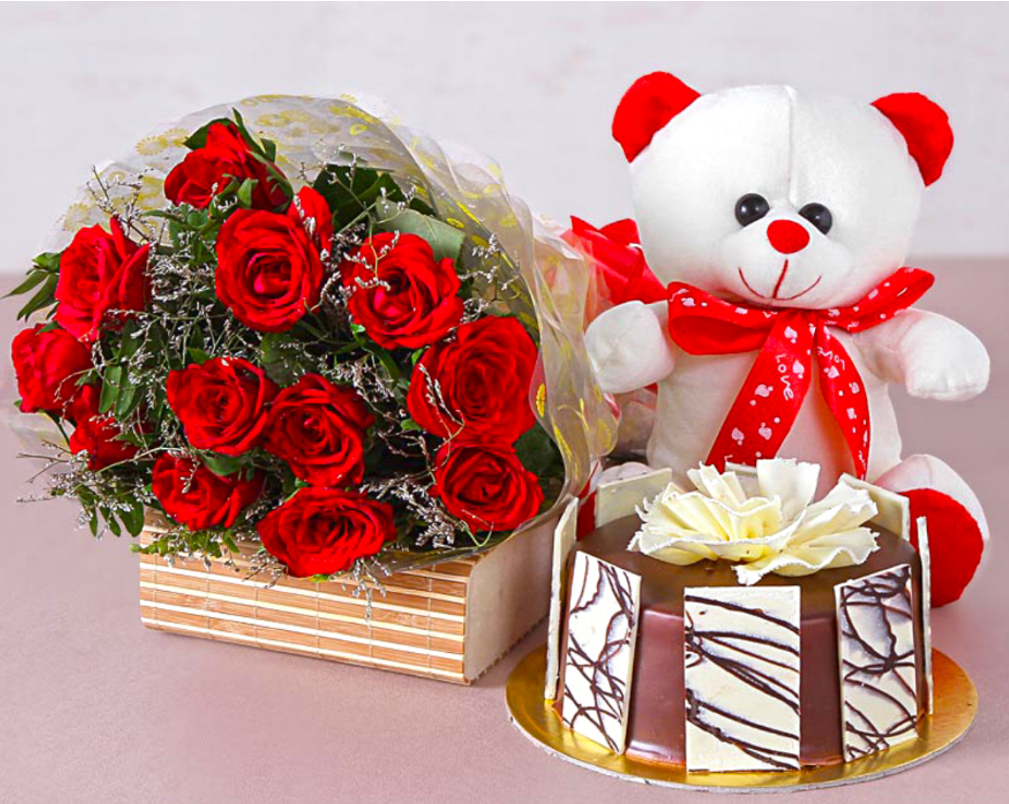 The cute and cuddly plush soft teddy bear will remind them of you and the cake will remind them of the sweet relationship to which you both belong. No matter what their age, your relationship with them, or their gender be, a cake and soft toy combo is a no-fail cheat code to win their hearts. You may thank them, say sorry to them, congratulate them, or surprise them! Love is not like a command, it is a request. 
Why cakes and soft toys are the ultimate expressions of love
Both cakes and soft toys have been a part of celebration and happiness. In some cultures, the cake represents the moon while in others it represents purity. Teddy bears are reminders of innocence and love. It reminds us to love and be loved. With so many flavors and customizations to choose from, you will find the right cake and soft toy combo on Gift Across India for your loved ones.
Did you have a heated conversation with your girlfriend last night and apologies are not getting accepted? Why not gift her 'Perfect I love you Combo'? This cute ensemble comprises a cute and plush teddy bear, a bunch of roses, chocolates, and a greeting card to express your feelings! This is sure to add sparkle to her day!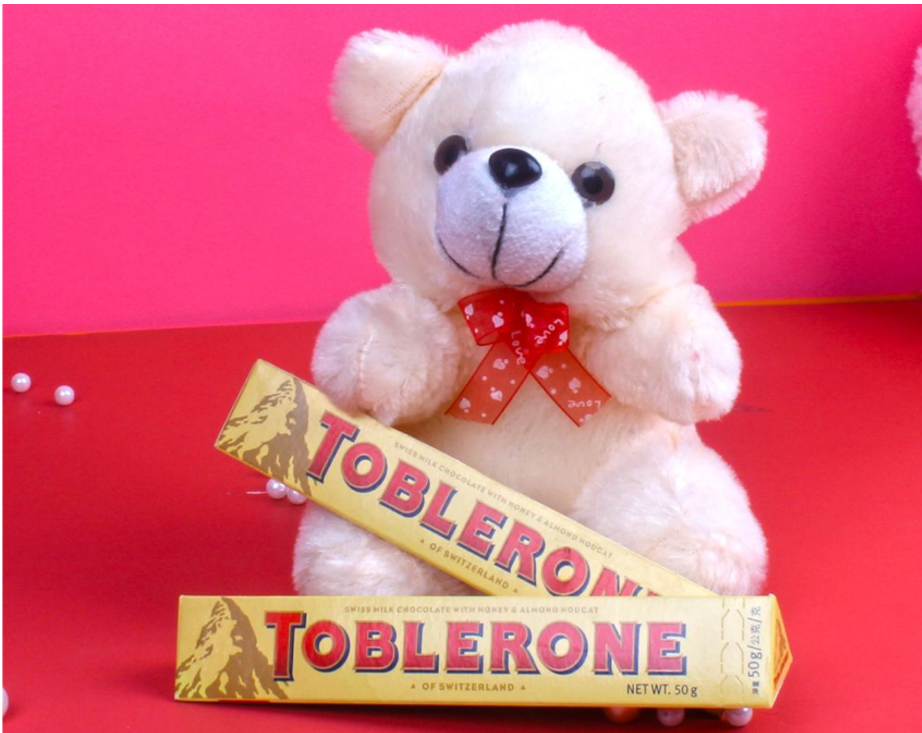 Did your sibling just graduate from university? Gift them 'Toblerone chocolate with cuddly teddy' Celebration with a little sweetness never hurts! Did you forget to pick up your mother's call last night? You need to apologize to her right now by gifting her 'Teddy bear with white and red roses' This cute and innocent ensemble is sure to melt her heart and your phone will start ringing right away! Teddy bears are true munchkins that steal the limelight and open an emotional window for you no matter how big a mess is. 
Why at Gift Across India, and nowhere else will you find the best cakes and soft toy combo
They say, It is not the gift, but the thought that counts. We, at Gift Across India, make sure that every time you think of gifting your loved one something, we keep our promise to deliver your love to them safe and securely. Gift Across India promises to deliver your hamper to 500+ cities across the country on time so that your loved one never misses a moment. 
We know it is you who makes them smile and we are more than happy to contribute in your effort to sparkle up their day! At Gift Across India's website, not only do you find the best cakes and soft toy combo, but also a plethora of other gifts such as chocolates, flowers, rakhi and so much more! We respect your emotions and love for your loved one, that is why we offer users to convey emotional, personal messages and wishes to the receiver of their gift. 
We strongly believe that one should always leave their loved ones the most loving words they know. To add more happiness to your hamper, Gift Across India provides FREE shipping on cakes and Soft toys gifts across India. So, we don't think you have any other excuse to come up with to surprise your loved one! Once you place your order, leave your loved one's happiness to us. After all, presents are made for the pleasure who gives them, not for the merits who receive them.