A new mindset gives a new result. And why not, because your environment formulates the thinking that goes into your mindset. Where you work, where you sit, where you think, impact your result, could be directly or indirectly. Pleasure in the job puts perfection into work. Having the right positivity and the environment is important for delivering the right results. As a quote says, A cluttered desk signs a cluttered mind. Hence, one must keep their work desk organized, positive, and beautiful so that next time, you sit there with determination and get up with satisfaction. We all have motivational quotes hanging here and there to remind us of hard work, but rarely do we have anything around us that reminds us of our personal space. To keep that work desk look and feel positive, it should include desk accessories that make it look and feel like that. Here are some personalized desk accessories which will make your work desk go from nay to yay.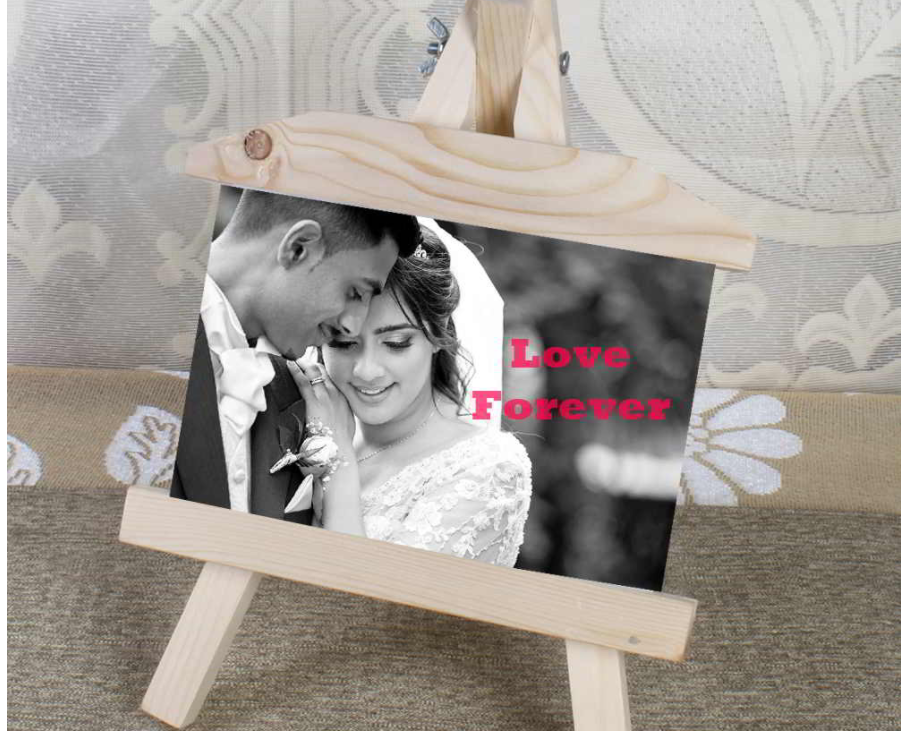 #1 You and Me personalized photo frame
What is better than a photo of you and your significant other on your work desk? Whenever you may be feeling low, just a glimpse of them, and you get so much motivation and positivity. They remind you of purpose in your life and the reason why you are working so hard. This photo frame would make a beautiful addition to your desk. Just a simple photo frame and so many memories, love, and motivation!
#2 Personalized photo tea coaster
We all love to take a sip of coffee and take breaks. For those perfect coffee moments, you can have tea coasters, personalized just for you. From having beautiful scenery to an image from vacations last year, you can personalize your coaster as you feel. Decent coasters with unique photos will add a touch of grace and elegance to your work desk and your memories.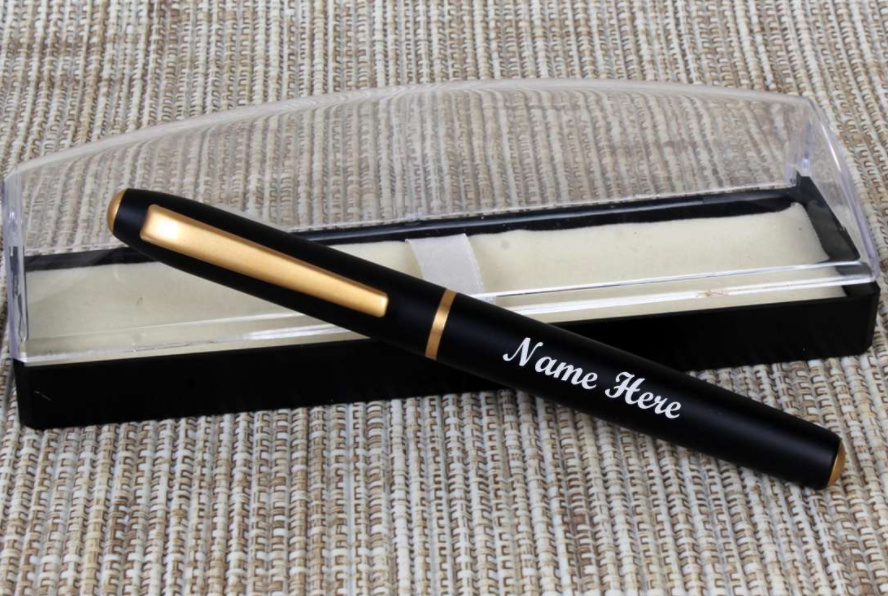 #3 Customized matte finish pen with your name
A gorgeous looking pen with your name inscribed to it is a perfect addition to your work desk. Not only an accessory of aesthetics but also of purpose. It will always come in handy to those quick signatures and writing two cents. An extra perk, nobody would steal your pen since it has your name on it! Not only a desk accessory, but it would also amp up your look if you tuck it in your shirt pocket. A multipurpose accessory for sure!
#4 Customized golden-colored card holder and pen
Now you can literally write in golden words. This intelligently designed decor piece has been crafted in a manner to ensure that its brushed appearance and polished texture would add a decorative element to your desk. Now you can carry all your cards – debit, credit, pan, ID, and also business cards neatly in this sophisticated, useful, and convenient cardholder. It features a serene and divine appeal that is sure to fetch you some compliments!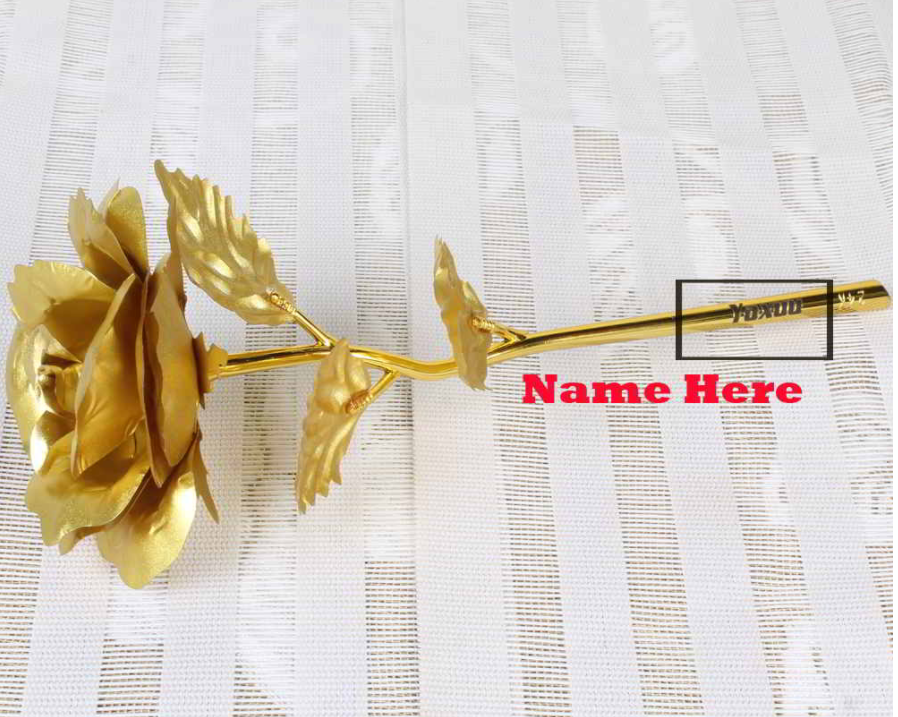 #5 Personalized gold plated rose
Gold and Rose are two symbols of timelessness and richness. The combination of these two symbols forms a golden rose. It also has a customized name stick on which you can get your loved one's name etched. Every time you will look at that flower, you will reminisce about all the beautiful love and memories you both share. You can give it to your loved ones too! It will be a minimalist, but a great accessory to keep on the work desk.
We all love a little gifting or two, to keep the little joys alive, Gift Across India provides a service of not only offering the best gifts and accessories available but also the luxury of delivering them to the right place. From Cakes to teddy bears, flowers to chocolates, you will find everything for you and your loved ones. Gifting is not only for others but also for an act of self-pampering. That is why Gift Across India has best-personalized desk accessories to jazz up your workspace so that you could minimize stress and maximize positivity and productivity. Gift Across India delivers to all major cities and lives up to all the hygiene measures to make sure that your gift is delivered safely and securely. From personal gifting, corporate gifting or self-gifting, One can buy personalized photo mugs, personalized key chains, and many more by just logging on to the website and then leave the rest to us! Gifting may be optional, but self-love is a must.