Your dad is the unconditional support and inspiration for the whole family. He is the one individual who works tirelessly, sacrifices his interest in the family and is always engaged in providing them with a better future life. Due to his relentless efforts, it is important to express love and support for him on this Father's Day. You need to offer him a special gift and a yummy cake that can make your dad feel all the more special. Check out these fantastic Father's Day Cakes online that can grab instant attention without any doubt.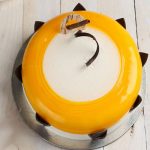 Mango Delight Cake – Is your father a true mango lover who can consume the fruit at any point of the day? To take his obsession with mangoes to another level, it is time to order a delicious Mango Delight Cake for your beloved dad on Father's Day. It will be a perfect way to celebrate a special occasion in a delectable manner with many other mix fruit cakes.  
Star Chocolate Cake – Chocolate is one of the most loved items and has a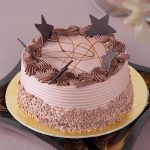 huge fan following among people of all age groups. Its irresistible taste and flavor make people asking for more and is available in multiple shapes and sizes. Order a mouth-watering Star Chocolate Cake that can convey the best wishes to your dad in a unique manner and can make a strong impact on Father's Day.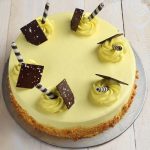 Butterscotch Fresh Cream Cake – If you are mad about the rich creamy taste, it is time to explore this mouth-watering Butterscotch Fresh Cream Cake for the memorable celebration of Father's Day. It is a perfect amalgamation of fresh cream and amazing taste of Butterscotch that make it a fantastic treat for this special day.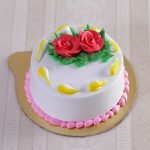 Vanilla Rose Petal Cake – Want to check out something different and interesting for your adorable dad? Go for this relishing Vanilla Rose Petal Cake that comes with a distinct shape, flavor and taste to make your father feel special. The beautiful rose patterns with the essence of Vanilla flavor on a cake are a fantastic way to delight your dad instantly.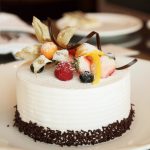 Exotic Fruit Cake – Fruits are extremely good for health and distinct taste. They can be used as a perfect dressing for a delicious cake which can be sent to your loving dad with ease. Order a mouth-watering cake which consists of exotic fruits as well as seasonal fruits like apple, kiwi, mango, pineapple and others to convey the special feelings on the occasion of Father's Day.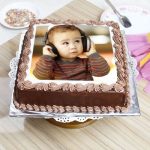 Chocolate Photo Cake – Are you looking for a customized Father's Day to express your emotions in a wonderful manner? If yes, it is time to order this delicious Chocolate Photo Cake that can be personalized with a lovely quote, message or picture. With this exciting cake, you can effortlessly convey the special feelings for your dad in a distinct manner and can plan out an outstanding Father's Day celebrations. 
So, don't miss out the celebration of this special day with your loving dad and order these relishing Father's Day cakes online that can add unmatched excitement with their unique flavor, design and size.