Watching precious flowers gifted by someone wilt before your eyes somewhat ruins the floral gifting experience. When someone gives these to you as a token of appreciation, you want to make sure they last as long as they can. And if you follow some of these helpful tips on how to take care of fresh flowers, you can surely have a bright and colorful living room! Some of these tips you might know already and some you will be hearing for the first time! Keep on reading if you are looking to keep that anniversary rose bouquet or birthday flowers blooming for another week.
Choose the Right Flower
It is a known fact that some types of flowers last longer than others. So if you are planning to get a flower bouquet for someone in your house, or even for decoration purposes, be sure to pick the right flower that will make your home fragrant and full of colour for a longer time. Flowers like Roses, lilies, freesia, daisies, and sunflowers are some of the most popular flowers that last longer. Hyacinths, lilacs, daffodils, ranunculus, and tulips are among the blooms that are known for wilting in a matter of days.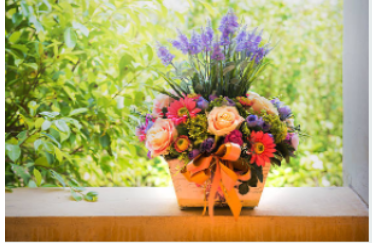 Pick the Vase Carefully
This may seem obvious to some, yet it makes a significant difference. Just because you have been gifted flowers with long stems doesn't mean that they will go into a long vase. Instead, you should pay attention to the blooms. If they are larger or heavier you can clip the stems and put them in a low vase. Heavier blooms can spread out when they open, and support each other, whereas lighter flowers should be kept in a taller vase owing to their fragility. Don't crowd the vase, if all the flowers don't fit, you can separate them into two bunches.
Remove the Wilting Blooms as soon as you spot them
Your flowers will not all last the same amount of time. This could be due to a variety of factors, including quality and how easily they absorb water, but one thing is certain: once a cut flower has died, you must remove it from the bouquet as quickly as possible. When a flower dies, it begins to release ethylene, an odourless, invisible gas that is toxic to living flowers. So you'd best hurry if you want your other flowers to last.
Give them the Nutrients they Need
While water alone is usually sufficient for flower care, if you're truly concerned, you can make a solution for them to sit in. Because the blooms have been separated from their original root, they require the same nutrients that the source plant would provide. Adding sugar, which plants use to photosynthesize, is the most common example. These solutions or powders can be purchased at a flower shop: They are made up of sugar, citric acid, and a small amount of bleach. Simply buy the packet, dissolve a small bit in water, and then place your cut flowers in the vase. The sugar nourishes the plant, the bleach kills bacteria, and the citric acid maintains the water's PH balance. If you feel the need you can also put the bouquet of flowers in a bag of water. And so you have fresh looking flowers that make your home smell like a garden!
Avoid these Basic Mistakes
Flowers will live longer if you keep them in a cooler room and out of direct sunshine. Avoid putting them near objects which have extreme temperatures like air conditioners, hot stoves, etc. Open windows will also lead them to dehydrate faster, and keep them away from fresh fruit, which emits small amounts of a gas that can shorten their lives. This is one of the most useful care tips for delivered flowers.
Change the Water Every Few Days
Begin by filling a clean vase with room temperature water. Before you put the flowers in the water, make sure all of the ingredients you added to the water are properly blended and dissolved. Every few days, change the water and clean the vase. Remember to use water spray to make fresh flowers last longer.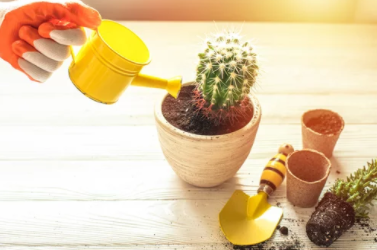 Trim the Stems of Flowers Regularly
Another suggestion is to cut the stems off your flowers whenever you change the water—but there is a procedure to this. To ensure that your stems are instantly hydrated, cut them at an angle under running water (warm, not hot). Instead of scissors, cut them with a sharp knife. The 45-degree angle will aid in water absorption and draw it up the stems, while the sharp cut will allow even more water to seep through.
When you are gifting someone flower hampers, you tend to hold onto the gift a little while before you give it to them. Make sure you care for it by removing the wrapping and trimming the excess leaves, which will make the flower vase arrangement look even more beautiful.
FAQs
How to make fresh flowers last longer in a vase?
The above tips will help you take care of all the requirements of a flower to stay fresh for a longer period of time. Most importantly, you must change the water regularly and maintain the ambient temperature.
Can you use a regular refrigerator for flowers?
Yes, a regular refrigerator can be used to keep the flowers cool and fresh. Remember to keep them in the fridge at night before sleeping.
How to care for flowers in foam?
The foam works well to retain moisture and regularly hydrate the flowers. Keep checking the water level in the foam by pressing on it and replenishing it with water when needed. Keep it in cool conditions and remove the wilting flowers.