If you have that butterflies-in-stomach feeling and can't seem to take your mind off someone, we are here to help you with this important task of getting them to like you! If you are a bit pessimistic about your chances, you can stop worrying about having your feelings reciprocated. We have come up with some awesome gift ideas for a girl you have a crush on that will surely catch her attention and add a spark to your romantic life. If you are confused about what gifts to give a girl, start simple, think about what she likes and enjoys receiving. Personalized gifts often make a deeper impression on the mind of the receiver. So if you know her well, making her happy on her special day with our gift ideas will be a cakewalk for you!
Express Your Feeling with Flowers
Let's start with a simple yet classic gift that can bring a smile to the face of even the most stubborn people. A bouquet of beautiful roses, lilies, carnations, or the favourite flower of your crush is sure to woo her. It is a subtle gesture that reminds the receiver of their importance in your life. You can look up different gifts for crush online, but the idea of gifting flowers always remains at the top of the list. You can give her a colourful bouquet of fresh flowers that will make her day brighter and memorable. Add a gift card along with it that suitably expresses your message to her, and she will surely be left smiling!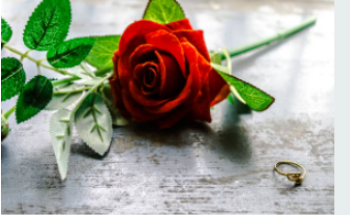 A personalized gift never fails to make a permanent impression on a person's mind, so give it your all with a gift that is close to her and means a lot. It could be a photo frame or simply a mug with her name on it, but the personal touch will surely catch her fancy. Know her interests and what she likes to do, which will give you a better idea about what to gift her. For example, if she is a person who works a lot and is dedicated to it, you could give her a personalized pen with her name on it that would make for the perfect gift! It will remind her of you whenever she is busy working. 
You Can Never Go Wrong With Chocolates!
If you haven't known her for a long time and are unable to decide on a quick and simple gift, a chocolate box is the best gift for her! The chocolate lover in her will surely be excited to receive this delicious gift. Chocolates are the best choice because they naturally induce a happy feeling on eating, that will work to your advantage! Wrap some of her favourite chocolates into an exquisite basket for a quick DIY gift for crush.
Let an Adorable Plant Say it for You!
Gifting a plant is probably the most wholesome way of letting someone know how you feel for them. It makes for the perfect gift for crush girls as it lasts for a long time and keeps reminding them of you! A handsome bamboo plant in a glass vase would be enough to catch her eye and keep you in her mind. Her thoughts will immediately go to you whenever she waters it or notices it growing. A bamboo plant is often considered a source of luck, so it might just work as a lucky charm for you!
Get her a Hamper as a Special Surprise
If simple is too boring for you and you want to go all out, you can get her a delightful gift hamper of all the things she loves. An all-in-one Romantic gift hamper is perfect if you want to really surprise her and take her breath away. It is the best gift for a girlfriend or crush and will make her day memorable. If you feel a romantic hamper is a lot, you can also go for flower combos that include the most elegant and cheerful flowers like gerberas that will surely lighten the mood. You can also find amazing birthday gift hampers for a boyfriend that will make his day brighter!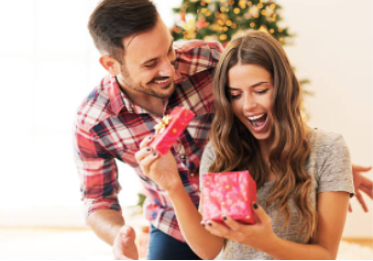 If it's her birthday, then you should not forget the most important gift- a delicious birthday cake! Pick her favourite flavour, be it chocolate, pineapple, or a yummy strawberry cake, and she will be elated to find her name on it! Plan a special surprise for her and throw her a little cake cutting party with friends that will work like a charm and bring her closer to you.
Give Her Exquisite Jewellery and Accessories 
Any girl loves to be pampered with loads of gifts and especially fashionable accessories she can flaunt. Get her some trendy bangles or earrings that she can use, and she will surely appreciate you for this thoughtful gift!