Father's Day is a special day for your father and it is meant to be celebrated with great enthusiasm to express unsaid emotions for your father. He is the one who has been your superhero at the time of distress and is always a call away. No matter what the situation may be, you can confide in your dad without any doubt. He sees the best in you and is ready to go to any lengths for your happiness. This upcoming Father's Day, it is time to explore these extraordinary father's day gift hampers for your beloved dad.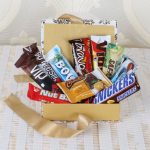 Imported Chocolate Box – Who would not love the irresistible taste of chocolate which leaves an unforgettable imprint on your taste buds? It is time to make your dad feel special with an imported chocolate box that can effortlessly capture the instant attention of your adorable father. The special chocolate box can offer the delectable taste of Lindt, Ferrero Rocher, Toblerone and other such imported chocolates for the perfect celebration of Father's Day.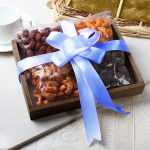 Roasted Dry Fruits Collection – Are you worried about the health of your father due to his increasing age? Send him a healthy gift of roasted dry fruits collection that can convey your best wishes and affection in an interesting manner. With this healthy gift hamper, you can make your dad feel special and it will be a memorable gift for him.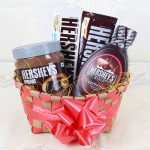 Hershey's Treat Hamper – Is your father a die-hard fan of Hershey's chocolates? If yes, it is time to take his indulgence to another level with this mouth-watering Hershey's treat hamper. The amazing hamper consists of delicious chocolates from Hershey's that can leave anyone asking for more and will make your dad smile instantly.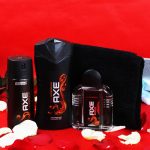 Axe Dark Temptation Combo – Perfumes or deodorants are an important part of the personality of an individual. They can help in resisting the body odor and can capture the limelight in any formal or casual event. Gift this splendid combo of Axe dark temptation to your loving dad and make this Father's Day an unforgettable experience for a lifetime.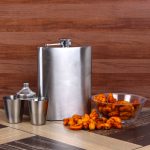 Liquor Silver Hip Flask Gift Set – Are you looking for any unique gift that can make your father feel special on Father's Day? This wonderful gift can be used by your dad to carry any alcoholic and non-alcoholic drink anywhere with ease. So, choose a trendy hip flask for your adorable dad and convey your feelings in an extraordinary manner.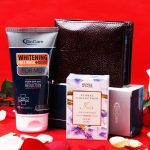 Bio Care Gift for Men – It is important for your dad to take care of his skin who is showing signs of ageing. To help him in this critical task, send a bio care gift that can help in redefining the personality of your dad in an extraordinary manner. This cosmetic hamper is surely going to capture the instant attention of your loving dad. 
With this upcoming Father's Day, it is time to express your love and unsaid feelings in a fantastic manner with these out-of-the-box father's day gift ideas. So, browse your local marketplace, check out your nearest gifting store or make online gift purchase to delight your dad on this special day.