5 Home Decor Items that Can Spruce Up Your Home
When it is a special occasion, festival, or celebration, decorations have been a part of the day. The decors may include anything like lighting, crats, wall paintings, lamps, pendants, etc. Some simple things can elevate the simple look into something beautiful. There are many home decor items online, but it is a must that you should know and check about their quality and review them before purchasing. Sprucing up your home will be something that improves your creativity level, work with some unique designs from the excess leaves or flowers, etc. Gift Across India is one of the best sites for purchasing items like decors, toys, and many more. They also have different sections on their sites like gifts for him, gifts for her, etc., which is easy when you newly purchase gifts for your partners or friends. They also have some unique gifts like flowers and cake. You might be wondering how flowers and cakes are fantastic gifts, right? They have some excellent shipping options like same-day delivery, delivering during midnight, etc. There is a wide range of options for you to choose from based on the particular person's likes and dislikes regarding cakes and flowers. When it comes to flowers, there are options like Lilly, rose, red rose, etc.. There are different flavours like chocolate cake, vanilla, sugar-free, etc., and even personalization is available when it comes to cakes. So if you are looking for home decor gifts. 
Here are the top favourites which will be the perfect gifting option:
Indoor plants are one of the best and most valuable gifts that can be given to your loved ones so that they can cherish you for a more extended period. Then, when everyone else is looking for other options, you can choose good plants, treats, and the best gifts. There are many indoor plants available all over the sites. Check on the priority and likes of the friend or person who you are gifting, and make them happy with the greens.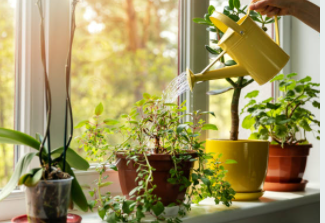 When someone believes or trusts something blind, then it is okay. However, even one of us is not the same. So instead of trolling them, gift them their favourite god statue or wall hangings or lights, and be a part of their prayers.
 Door Decorations:

The entrance speaks more than the inner homes and decorations. Especially when it is an occasion or celebration, along with lighting, there should be some door hangings or colour bulbs hanging from the top of the door. You can do them as a DIY with some beautiful flowers by inserting them as a row in one big thread based on the length. There are also many other options where we can get from shops or online sites and use them anytime during the last minute occasions or functions. So home decor ideas are not just based on buying; they also can be done with some creativity.

String Hangings:
This is also a part of door decoration, and by adding, they can be used in walls. There are various designs available, like pearls, strings, beads, some dollars or designs like cubes, peacocks, collections of coloured beads, etc. So when you have a set considering the length of the doors or walls, this is one of the go-to and best home decor items anyone could possess.
Colours are always a part of the celebration. When it is Diwali or Christmas, we decorate our house with beautiful colour paper, some rangoli with colourful flowers and powders, etc. Home decoration tips can never be fulfilled or surrounded with colours. Get one of the beautiful rangoli designs in colours for yourself based on your house wall colour or preferences and checkout them. They are also one of the go-to decors, along with the hangings.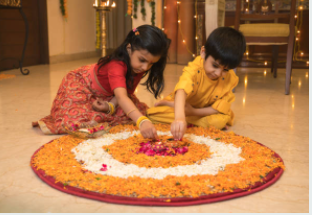 All the excellent go-to products are available on Gift Across India site, one of the best and trusted sites with several positive reviews for the products and deliveries. There are many options for gifting, and they have also made the gifting person's work easier and helpful by adding sub-categories on gender, preferences, products, etc. So enjoy your favourite from the website and make them yours! Sprucing up your time should be a part of your routine, like cleaning the places. So make sure to do something different rather than the same lights, same decors.