Every year on the first Sunday in August, Friendship Day is observed. In 1958, the first Friendship Day was celebrated. Friendship Day is a day dedicated to honouring and celebrating friendship. Every year, Friendship Day is observed to honour the value of the world's most beautiful relationship. In several parts of the world, Friendship Day is observed on July 30, but in India, it is observed on the first Sunday of August. It falls on August 1, 2021, this year.
One of the most significant and meaningful aspects of our lives is friendship. It is one of the most lovely presents you can give to anyone. In the way of life, you meet a lot of strangers, but just a handful of them stick with you for the rest of your life. To make this occasion special, Giftacrossindia.com is here with 100 friendship day quotes that your friend will love to see: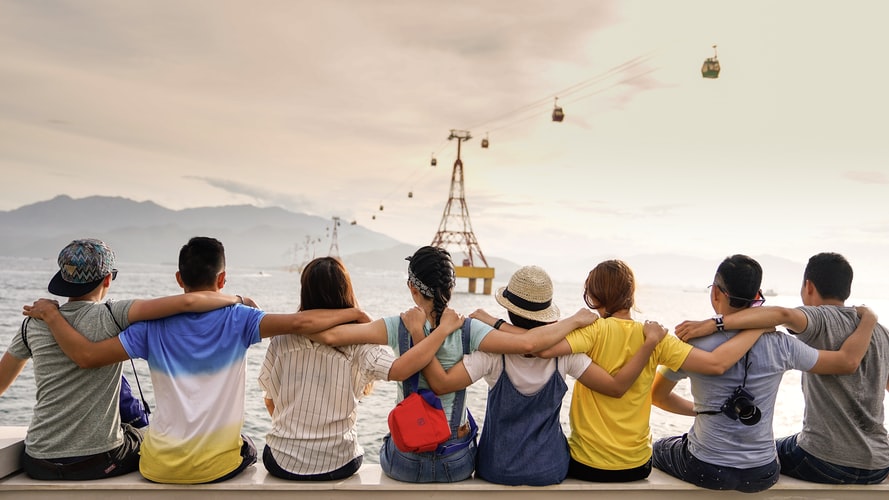 Happy friendship day quotes
One of the most difficult things to explain is friendship. It isn't something that is taught in classes. But you haven't learned much if you haven't learned the essence of friendship.

 Our friends represent a reality beyond us, a world that may or may not exist before they come, and it is only through this encounter that a new world emerges.

We were all running around in diapers the other day, and now we're both friends after all these years. Recognize that you are loved. Happy Friendship Day

True friendship is like good health: you don't realise how valuable it is until it's gone.

A single candle will light up a whole room. A good friend can brighten a person's whole life. Thank you for bringing joy to my life through your friendship.

Making 100 friends in a year is not an accomplishment; nevertheless, making a friend for 100 years is. Happy Friendship Day!

Friendship, like philosophy and literature, is needless… It doesn't have any survival value; rather, it's one of those items that gives survival value.

Friendship is a gift that cannot be purchased or sold. But it's worth far more than a mountain of gold. Happy Friendship Day!

I remember the days when we used to spend time together. The talks in the canteen, the weekend movies, and the bikes around the beach. Now that we've moved on, I miss those days. Allow us to catch up in a moment.

It's impossible to put into words how I feel about you in just a few words. You are special and the most lovely thing that has ever happened to me. About the fact that I can not express my feelings, I adore you all. I'd like to wish all of my friends a very Happy Friendship Day!
Inspirational friendship day quotes
Life is partly what we make of it and partly what our mates make of it.

What you meant could be forgotten, but how you make them smile will never be forgotten.

Find a group of people who encourage and empower you; spend a lot of time with them, and your life will change.

Find a group of people who encourage and empower you; spend a lot of time with them, and your life will change.

The most exquisite and best things in the world cannot be seen or even touched; they must be sensed with the heart.

And in the toughest of days, happiness can be achieved if one remembers to turn on the sun.
Cute Friendship day quotes
A true friend is someone who enters as the rest of the universe lives.

A buddy is someone who knows your background, trusts in your future, and respects you for who you are.

Growing apart doesn't change the fact that we grew up together for a long time; our roots will always be entwined. That makes me happy.

Let us be grateful to those who bring us joy; they are the charming gardeners who help our souls bloom.

Many people want to ride in the limo with you, but you want someone who can accompany you on the bus if the limo breaks down.

Let there be laughter in the fragrance of fellowship, for the heart seeks its morning and is refreshed in the dew of small things.

What matters is not what we have in life but who we have in our lives.

You may be just one person to the rest of the world, but you may be the whole world to one person.

A buddy is someone who sees over your fallen fence and admires your garden flowers.

A buddy who knows how to cry is much more important than a group of friends who only know how to joke.

We weren't biological sisters [or brothers], but we knew from the outset that destiny had brought us together to be heart sisters [or brothers].

One of the best things you can be, and one of the best things you can have, is a mate.

The people in your life who make you laugh more, smile brighter, and live more are your best friends.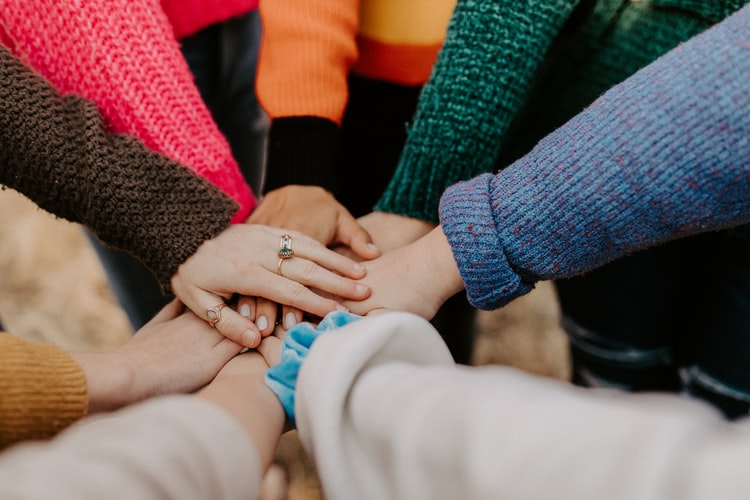 Short and sweet quotes of friendship
There isn't a name for old friends who you have met recently.

A single rose could be my garden…a single friend could be my whole life.

Friendship is the only glue that can ever tie the universe together. Friends are those special individuals who inquire about our well-being and then wait to hear the answer.

When my memory fails, a friend knows the music in my heart and sings it to me.

What matters are the people you will call at 4 a.m.

Good friends are difficult to come by, far more difficult to abandon, and impossible to forget.

A true friend is like a four-leaf clover; they're hard to come by and much harder to keep.

I'd rather wander in the dark with a mate than in the sun alone.

True friends are never apart in their hearts, even though they are separated by time.

There is no such thing as a friendship by chance.

Often what you need is a good cry with your best friend.

Friends are the brothers that God did not provide us with.

True friends are like diamonds: brilliant, lovely, precious, and often fashionable.

True friendship is the most valuable commodity on the planet.

Friends are the people you want to be your kin.

When you have the best people by your side, it is possible.

A sweet friendship invigorates the spirit.

Healthy friends and exciting experiences were supposed to be a part of life.

True friends are in spirit together all the time.
Funny friendship day quotes
Best friend: the one you might be angry at for a brief amount of time when you need to tell them something important.

To be my mate, you don't have to be insane. I'll teach you everything you need to know.

Nothing beats seeing a mate unless it's a chocolate-loving friend.

It's a pleasure of friendship to be able to speak nonsense and have it respected.

True friendship is when someone believes you are a decent egg despite being partially broken.

When you're going down, a real friend can never get in your way.

A best friend is someone who can make you happy when you think you won't be happy ever again.

The best of friends. As if someone had overheard our conversation, we'd be sent to a mental institution.

Your best friends are unconcerned with how tidy your house is. They don't mind if you're drinking wine.

Never let a weirdo go if you're lucky enough to meet one.

Friendship is strange…you just pick a person you've met and say, "Yep, I like this one," and then you hang out with them.

Finding a friend who is sweet, compassionate, generous, thoughtful, and smart is difficult. Don't lose me, this is my advice to you.

We'll still be friends forever because we're both too poor to make new friends.

Friends buy food. Your best friends eat your meals.

Since our mothers couldn't handle us as sisters, God made us best friends.
True friendship quotes
True friendship entails making up for one another's little flaws.

A friend who loves is one who can be quiet for us in a moment of sorrow or uncertainty, who can sit with us in an hour of mourning and bereavement, who can bear not knowing…not recovery, not curing…

True friends aren't the ones who magically solve your problems. They're the ones who won't abandon you when you're having difficulties.

A buddy has the ability to teach you something you don't want to hear about yourself.

When you say, "Forget it," your best friends understand. When you say, "Just a minute," you'll have to wait forever. When you hear, "Leave me alone," stay. And before you can yell, "Come in," open the door.

When looking back hurts and looking forward scares you, look beside you, and your best friend will be there.

What you say is heard by all. Friends pay attention to what you have to say. Best friends pay attention to the things you don't hear.

Don't step behind me; I may not be the one to lead. Please don't walk in front of me; I will not be able to keep up. Simply walk beside me and be my companion.

A close relationship does not necessitate frequent communication or physical proximity. True friends never part as long as their friendship is based on the heart.

Friendship is never an opportunity but rather a sweet obligation.

Friends…they value each other's dreams. They treat each other's dreams with respect.

False friendship, like ivy, rots and destroys the walls it clings to; real friendship, on the other hand, breathes new life and animation into the entity it serves.

Being a mate is the best way to get one.

My closest friend is the one who wishes me well because he cares for me.

My best friend encourages me to be the best version of myself.
Deep friendship day quotes
An acquaintance may be lurking under the mask of a stranger. 

Everyone you meet knows something you don't know but need to know.

 Learn about their mistakes. Fresh starts need not be feared. Don't be afraid of meeting new friends, experiencing new energy, or experiencing new surroundings. Accept new opportunities for happiness.

Each new relationship will turn you into a new person by opening up new doors within you.

Everyone you meet will be sincerely interested in you if you show sincere interest in them.

Since nothing is more valuable than mates, never pass up an opportunity to make any.

Every new buddy is the start of a new journey… and a new set of memories.
Long-distance friendship quotes
Friendships that have been imprinted on our souls will never be weakened by time or space.

The bond between those who are fully certain of each other's value is unaffected by distance or time.

Long-distance friendships have a certain magic about them. They allow you to connect with other people in ways that go beyond physical proximity and are much more profound.

A piece of you has grown in me, and we will be together forever, never separated in spirit, if only in space.

True friendship should not fade over time, nor should it be weakened by distance.

When someone matters too much to you, distance is meaningless.

Hold me in your heart if there comes a day when we won't be able to be together. I'm going to lie there forever.

We're all together as long as we share the same sky and drink the same oxygen.

A faraway buddy is sometimes much closer than one who is close by.

Will you actually be separated from mates by miles…

Aren't you already there if you want to be with someone you care about?
Compliment your words with the best friendship day gifts, be it friendship day hampers or friendship day flowers. Giftacrossindia provides the best collection that you can order from the comfort of your home.