Parents' day is soon going to come, and with this, it is imperative that you celebrate this day with utmost joy and with all love and care. This day is one of the best days in our parent's life, and thus, it becomes even more crucial to celebrate the day in the best possible manner so that they understand that you love them so much. There are various ways by which you can celebrate the day in the best possible manner. For instance, you can make them watch a movie so that they feel joyous, or you can give them their favourite gift, or you can sing a song for them or even cook some food for them. This is the day that should be their best day, and it is the duty of the children to do their best so that they do not have to feel that the day has not been celebrated to the fullest. Also, it is your duty to do the best for them. Now, Giftacrossindia is one such online platform that offers you many gift options and gives you the option of customised and personalised gifts. The best gift for mother and father is definitely our motto, and for this, we have included the best possible gifts like cake for parents, photo frames, key chains etc. Now to make your choice even more clearly, we have listed down some of the best possible and the best parents day gifts to express the love they deserve on this parents' day.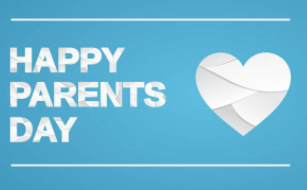 · A sweet nameplate
You can give them a customised nameplate and bring all their memories back. By giving them a personalised nameplate, not only they will feel special but also it would be a great help for them. Often owing to their busy schedule, they do not get time for themselves. Thus, it is the perfect occasion on which you can spare some time for them and give them this precious gift to rejuvenate all their memories
· Family tree photo frame
The best gift could be to give them all the love and care that they deserve. And just as a matter of showing your love towards them, you can give them a family tree of the photos of all the people in your home. With grandparents, your uncles and aunts and with your brother and sister, the family tree photo frame is the best parents day gift idea that you can give them. With a family tree picture frame filled with the sweet fruits (photographs) of your family that your parents have nurtured and nourished throughout their lives, you will honour their selfless devotion and love for their family.
· Assorted wine collection basket
An assorted wine collection basket can also be a great option to shower your love towards your parents. A basket full of tempting chocolate, snacks, assorted wines and all other small and cute gifts can serve as a great option for you to give your parents the gift that they deserve.
· Custom cookies
Often, the path to happiness is through sweets; thus, giving assorted cookies to your parents on this precious day can be the best option to showcase your love towards them. Not only this, you get the most assorted and the best-assorted cookies made up of the best quality material at our store. No added preservatives are added to it, and also no harm will be caused to you in any manner and to your loved ones also.
· Bobblehead caricatures
In today's digital world, giving caricatures on parent's day to your parents with love and affection is the best possible and unique gift. Gift your parents an adorable replica of them and watch their eyes gleam with sheer ecstasy. Not only will they be astonished to see it, but they will be super happy. Also, we assure you that the quality of the caricature will not be disturbed in any manner. Now, before moving ahead, it is very important to also see whether your parents are acquainted with the digital world or not. As the next gift is associated with it?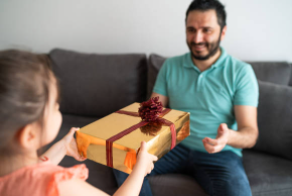 · Customised electronic watches
Watches are a useful gift for parents when it comes to giving gifts on parents day. Now that parents hold the most important position in your life and giving them a watch is the best token of love. They will be amazed to see it, and it will be really helpful for them in their everyday life also. Thus, though the gift is a little costly, it is worth your money and, most importantly, the happiness of your parents.
· Bouquet of roses
Now, on this auspicious occasion, another best gift can be to give your parents a bouquet of flowers. A sweet and simple gesture but yet a sign of love and affection. Our parents do so much for us and do not ask anything in return. Thus, it becomes our obligation that we do our best and gives them the best gift on this day. For this, a sweet and simple gesture of giving Roses to your parents is the best option. They will definitely love this gift and will enjoy it a lot. 
Conclusion
So, you see, these are some of the gifts that you can give to your parents on parent's day from Giftacrossindia.com. As already discussed, this day holds immense importance in the lives of parents and their children's lives. Thus, you need to shower your love on this day so that it becomes the best day of your parents' life and they refresh this day again and again.