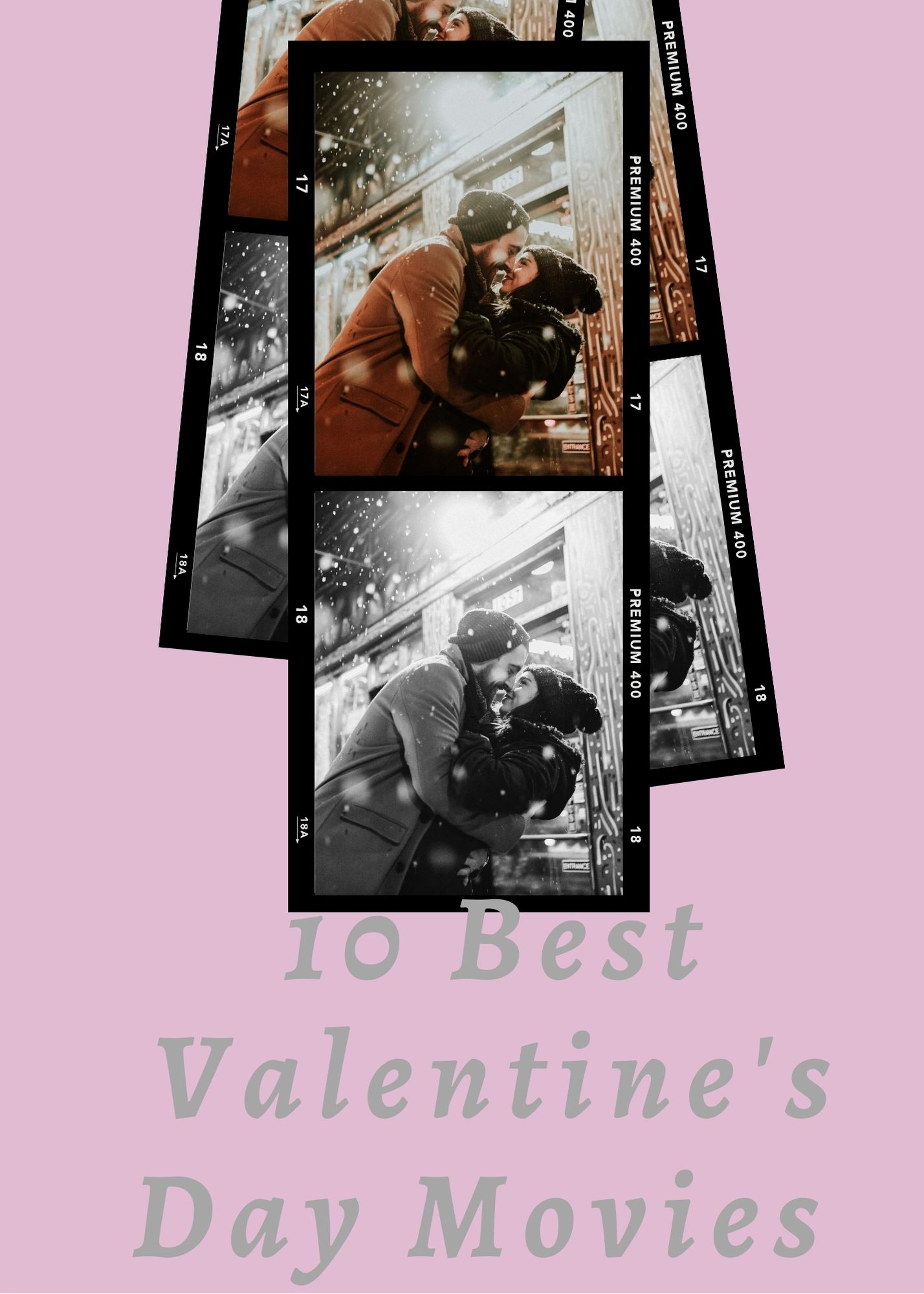 Valentine's Day is celebrated every year on 14th of February. People celebrate this day by expressing their love and affection to their dear ones. Couples also send Valentine gifts and messages to each other and try to spend special time together. Many people like to go on a movie date, or watch a romantic movie together to celebrate their love for each other.
Filled with love, romance, and heart touching movie characters to relate with, these romantic movies will be perfect for you and your partner to watch while enjoying your special Valentine's date together:
1.The Notebook
A classic, romantic love story of a couple who beat the odds to find their way back to each other. This movie is about a young lad named Noah who fell in love with a rich girl named Allie. Like every love story, their story was full of hurdles. Continuing the storyline, the end of the movie shows an old man who is reading a book to an elderly woman who is suffering from degenerative dementia. The man was Noah himself, and all this time he has been reading their story of life to Allie to bring her memory back.
This movie tried to show that love is a very special feeling and when you love someone with your heart and soul, miracles do happen.
2. Love & Basketball
As understood from the title, this movie is about love and basketball, about two people who love each other and equally love basketball. This movie follows the lives of two next-door neighbors, Monica and Quincy, a young girl and a boy, starting from their first meeting on the court at the age of 11. Just like a basketball game, this movie is divided into four quarters, describing love in different phases of their life. This movie shows an innocent love story at the beginning and ends when their dreams are realized both on and off the court.
3. Titanic
Whenever we count romantic movies, Titanic is a movie one can never skip. This movie sets the bar incredibly high for romantic epics. Also, this movie gave us a romantic evergreen song "My heart will go on". This movie is all about the romantic and tragic love story of Jack and Rose. Rose belongs to an affluent family and is all set to be married. She met Jack on Titanic who is an artist, and Rose falls in love with him. Sadly, luck didn't favour them, when the Titanic sank, Jack died saving Rose.
4. Midnight Sun
The protagonist of the movie Katie Price, a 17-year-old girl who has been sheltered since childhood, is suffering from a disease causing life-threatening sensitivity to sunlight. She only comes out of the house in the dark.  One night, she comes across Charlie, a young boy she has secretly admired for years and later the fate leads to their romantic phase. At the end, Katie sails with Charlie, feels the sunlight, and spends her final moments with him, and dies later leaving everyone with tears. 
5. A Walk to Remember
A love story of Jamie Sulevan and Landon Carter. This movie is an obvious pick for a list of romantic movies and will definitely make you ugly cry for its heart-wrenching scene. 
6. Up
An animated, romcom movie where Carl, an old widower, goes on an adventure in his flying house in search of Paradise Falls, which was his wife's dream destination.
This beautifully presented movie shows how dedicated an old man is to his wife and how much he loves her. This movie will make you realise, once again, the importance of the presence of your partner in your life. 
7. Masaan 
A movie that portrays two different love stories and ends with combining both sides of stories into one. Masaan is one of those movies which answers the unfortunate conditions which each human being faces in their life, in an early or late phase. Unfortunately, many of us have to face it someday, it's just a matter of time. This movie deals with many parts of life- romance, love, losses, failures, setbacks, and above all the end of possibilities, death.
8. The Fault in Our Stars
Two teenagers with cancer, Hazel and Augustus meet at a cancer support group. Both of them embark on a journey to visit a secluded author in Amsterdam. Gus teaches Hazel that every life should be a full lived life, and what matters at the end is the quality of life you lived no matter whether it is short or long. Hazel realizes this near the end of the book written by that reclusive author when Gus gets cancer again. Unfortunately, they're separated.
9. P.S. I Love You
This novel based romantic film, presents a married couple who are deeply in love. The characters Holly and Gerry separate when Gerry dies of cancer. Holly's late husband left some letters for her that help her in gaining confidence and strength. These letters from her husband make her feel that Garry is standing by her side each step of the way. 
10. Tamasha
 A romantic movie with a pretty nice storyline. Ved, the male lead, is forced by his family to study engineering. But when Tara falls in love with him, during a trip and then meets him again after a few years of no contact, she makes him realize his self worth. The film is made up of perfect moments and lots of love.
These amazing movies are ten of the best movie collections to watch on the day of Love. While you gear up for the movie night, get cozy under your blanket and get ready for the rest of the night to have a good time with your loved ones on this Valentine's Day.