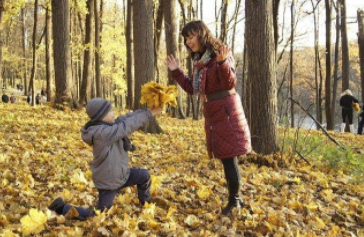 14th of February is known as Valentine, or what you call a day to celebrate love for what it is. Amidst all the trends, one thing we all know love for is our mothers. Single, committed, or married, the love of mother surpasses every other in this universe. As pure as the water coming from glaciers and as deep as the ocean, the love of a mother is simply bliss. Now it's time for you to turn the tables and show the most important person of your life some extra love on this day of love. Valentine's date with mother sure sounds tricky, but it will be the best Valentine's day of your life because you will be celebrating the purest form of love that day, and that too with the person who taught you the real meaning of it. Now you must be brainstorming about the ideas to celebrate Valentine with mother, well here are some amazing full of love and unique ideas to impress mother on Valentine.
First things first, the answers to your how to celebrate Valentine's day with mother are quite simple, as she is one person who will appreciate the gesture and the thought behind it more. You can go as simple as giving her a bouquet of red roses, and she will be on cloud nine already. Another one from our gifting ideas on Valentine's day for mother, which can never go wrong, is her favorite sweets. Pick anything like cakes or chocolates, cookies, or some Indian dessert, and combine it with her favorite flowers to make the perfect duo to surprise mother on Valentine's day. Flowers are not only beautiful but symbolic so say some special words without even saying by Roses, carnations, lilies, or whatever she likes this Valentine's.
Are you still worrying about how to make her feel special on Valentine? Keep going
If you are someone who would like to go a little offbeat, then keep reading, as we have listed some thoughtful tips to arrange a special date for mother on Valentine. 
There is a saying that food is the way to the heart. Your mother is cooking delicacies for you for as long as you can remember, so why not do something similar for her? You can prepare her favorite dish or take her out to her favorite restaurant on Valentine's date with mother. 
For someone who completes all your wishes, from taking you out on a shopping spree to gifting that watch or jewelry on your birthday, she is no less than a genie. You can take her out for some shopping, or even better you can gift her a majestic piece of jewelry by yourself like a gorgeous white diamond rose gold plated flowers pendant, rose gold plated blessing cross heart chain necklace, or anything else which she likes. 
The best gift for mother on Valentine is the one that expresses love without even saying it. A gift is basically a token of love and appreciation, and nothing expresses it better than a customized gift. This Valentine's day gift your mother something, which makes her heart smile. Frame a memory of your childhood, or her young days, or something close to your heart, and we bet this will make your heart melt.
A mother pampers like none other, and once in a while, she needs a break too. You can book a relaxing pampering session with your mother or do something she enjoys, which helps her get rid of all the stress that is always in her mind. Let her inner child come out at her favorite gaming session, a movie date, or let her rewind the proper lady she is at her favorite salon.
The idea behind the best gift for mother on Valentine comes from the thought behind it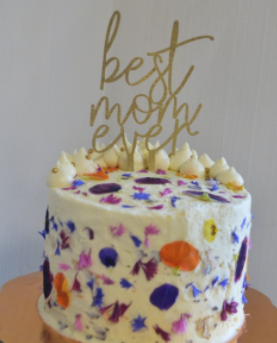 The idea behind celebrating Valentine's day with your mother is to make her feel happy and loved. It is to tell her that she is the one who taught you the real love, and she will always be your one. As we grow up, we tend to forget things that really matter, and while we are growing up, we forget that she is growing up too. A mother spends all her life doing the right thing for her child, and no matter what we do, we cannot do enough for her as her love is even greater than the love of almighty. This Valentine's day, let's take a little time to appreciate the person who has sacrificed her whole life for us by doing our bit and making her feel special. So gear up your thought process, and it's time for you to take charge this Valentine's day. PS: Valentines or not, a mother deserves to be celebrated every day.