Being in love feels like firecrackers and rainbows combined. Doesn't it? If you are head over heels in love with your partner, you wouldn't wanna miss any chance of making them feel special. With Valentine's day just around the corner, lovers all around the world are busy making plans to celebrate love. If you are a Mumbaikar and are trying to really outdo yourself this V- day by planning a dream day with your significant other, We are here to help you. Here are some romantic things to indulge in  Valentine 2021 in Mumbai that will be etched on your heart forever:
1. Pack your bags for a romantic weekend in the hills  
What could be more romantic than a weekend getaway to the beautiful hill stations near Mumbai. If you and your partner love being outdoors, then these exotic locations just a few km away from Mumbai will sweep you off your feet:
Lonavala 
Imagine you and your partner enjoying the splendid landscapes from the top of the hill on Valentine's Day. Doesn't that sound amazing?  You can spend the whole day just beholding the beauty of nature at its best. There are numerous spots like waterfalls, caves, forts, lakes where you can capture stunning photographs and preserve those moments for a lifetime. 
Matheran 
Filled with heartwarming scenery, hiking on the eco friendly hills of Matheran is one of the best things to do in Mumbai on Valentine. Couples can even spend a romantic night camping in the forests of Matheran. There are plenty of fun activities to indulge in, some of them are horse riding, sightseeing, trekking, and much more. 
Panchgani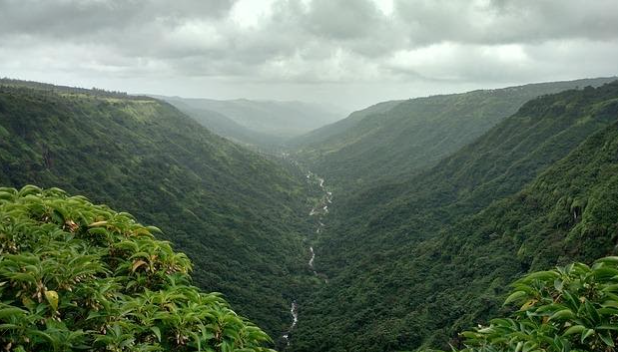 If you and your partner love to be in the laps of Mother Nature, then the vivid picturesque of the blue lakes between the hills of Panchgani will amaze your soul. You can take a long nature walk up the hill with your partner and spend the night in the lovely hillside cottages. 
2. Quite relaxing Couples Massage 
This Valentine, escape the regular hustle bustle of your busy life with your partner and pamper yourself with the relaxing couples spa. Sometimes in life, it is important to stop, breathe and enjoy the moment. And a quiet day with your better half in a spa can help you attain the inner sense of peace. Celebrating Valentine 2021 in Mumbai by booking a couples massage can calm the mind and body. 
3. Hit the amusement parks with your adventure buddy 
Take your Valentine on a thrilling adventure to the theme parks in Mumbai and indulge in fun activities and games. From Ice skating in Essel World to roller coaster rides in Adlabs Imagica, to exciting water parks like Water Kingdom and snow parks like Snow World, Mumbai has all that you need for an enjoyable Valentine's Day with your lover. Apart from all the adventurous activities, you can also dine in the food joints serving from local street foods to exotic international cuisines.
4. A classy dinner date at a fancy restaurant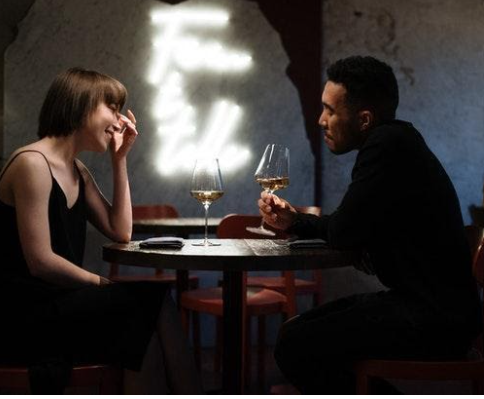 I know it's a cliché to go on a candlelight dinner on Valentine's Day but believe it or not, old school romances are oh so adorable. Dress up nicely in a suit or a dress and leave your partner awestruck. You can modify your dinner date by booking a table at a rooftop restaurant and dine in under the star-studded  sky or book for a three- four-course meal at a cruise or yacht. Some bands also play live in these restaurants during special events like Valentine's Day. 
5. Doing little things on a breezy day 
Sometimes it's okay to enjoy life and to embrace the beauty of simplicity. Sitting in Juhu  Chowpatty Beach and spending some quality time with your partner is the one of most satisfying things to do in Mumbai on Valentine's Day. Take a walk in the beach holding hands and enjoy the cool breeze coming from the sea. Share an ice cream, Eat bhel puri and make memories. There is a variety of street food on the beach. If you want to experience an intoxicating and romantic sunset, Juhu is the right place to be. After the sunset, you and your partner can't wait to see the twinkling stars in the night sky. 
6.A classic movie date never goes out of style  
Grab a popcorn and enjoy a movie with your partner in one of the many cinema halls in Mumbai. Watching a romantic movie with your better half in a movie theatre can be a great way to celebrate Valentine 2021 in Mumbai. If you are a die-hard  DDLJ fan like millions of people in India, without a second thought, go to Maratha Mandir and enjoy the classic fairy tale love story of Raj and Simran.
7. End your day under the stars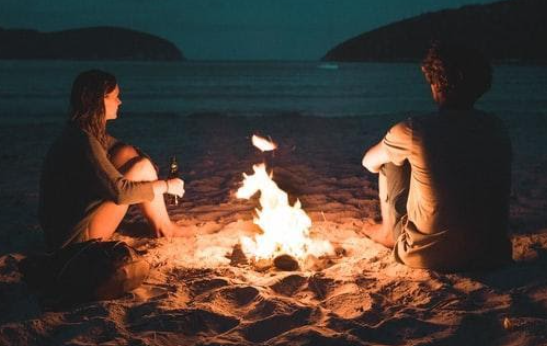 Take your Valentine on a long drive, listening to songs and watching the city lights glowing brighter as the night grows darker. Drive along the Marine Drive Road, Bandra Worli Sea Link Road, Just get out and gaze at the stars sparkling in the night sky. 
Hope this list helps you with ideas to plan out a memorable Valentine 2021 in Mumbai. Don't forget to pamper your partner with thoughtful and romantic gifts. Check out the Valentine gifts to Mumbai for a list of romantic goodies that you can surprise your partner within Valentine's Day.