There is a saying that a party without a cake is just a meeting and yes, it is true because cakes are the essence of any party or celebration. No party or celebration feels complete without a cake. The cake is not just a dessert, but it's a way of celebration because any ceremony or celebration becomes dull and tasteless without the sweetness of a cake as it gives us an opportunity to gather, dance, sing and celebrate. So whether it is someone's birthday, anniversary, or any other celebration like Christmas, or you just want to say sorry or congratulations to someone, just add the beautiful mouth-melting flavor and sweetness of the cake to the party/gift and see the magic. If you want to make the celebration more special, then theme-based personalized cakes are the best option for you. These cakes are just amazing and it makes the person feel special. You can get any type and any flavor of personalized theme based cakes online. You can customize your cake according to the occasion or ceremony, for example, a heart-shaped cake with your wedding picture on it for your wedding anniversary, or maybe a cake with a photo of your child on his/her birthday, or what about making your mom feel special this mother's day with a special photo cake? All of them can be an adorable surprise for anyone. So there are unlimited reasons to celebrate and make your loved ones feel special with customized cakes online. We have put together some of the best unique ideas for theme based personalized cakes. Just scroll down to find them all.
Personalized romantic photo cake
You must have heard somewhere that romance is icing, but the love is cake. With this personalized romantic photo cake, add both love and romance to the celebration of your anniversary.  This special cake will definitely make your lover or other half feel special. This is a delicious mouthwatering heart-shaped chocolate photo cake which can be customized with your lover's or spouse's picture. So this anniversary,  surprise your significant other with a personalized theme-based cake to add sweetness to your relationship.
Congratulations photo cake
Want to celebrate your loved one's success and appreciate their hard work? Then buy this special congratulations photo cake. This is a beautiful, congratulations cake featuring a champagne glass and your personalized message on the cake. The cake is beautifully finished with an adorable golden ribbon tied around it. You can also choose the size and flavor of the cake as per your needs. So celebrate your loved one's success with this stunning cake.
Golden wedding anniversary cake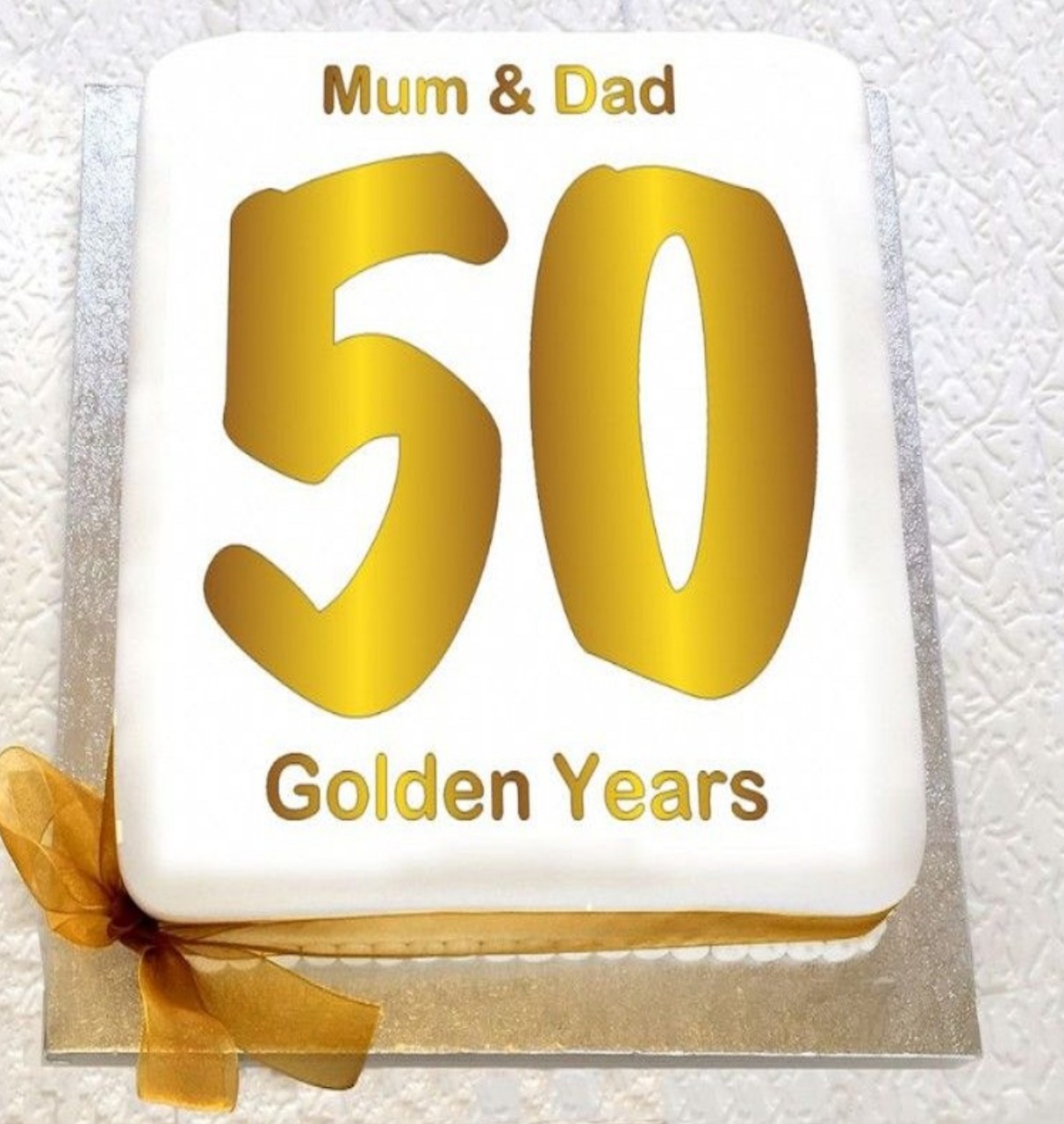 50 years of love, support, care, and togetherness should be celebrated with a special golden cake that signifies how ageless this beautiful relationship is. This is a special gold theme cake with your personalized message on it you can buy to surprise your mom and dad on their 50th wedding anniversary. The gold theme signifies the golden years of love and support. So buy this beautiful designer cake online instead of regular cakes for the celebration of the 50th wedding anniversary and make your parents feel special.
BFF photo cake
Best friends forever aka BFFs are the ones who make you laugh even when you think you'll never smile again. So it's your responsibility to bring a that adorable smile on your best friend's face on his/her special days like birthdays, friendship day, or just a day of little appreciation, fun, and celebration. A yummy personalized cake with you and your BFF pictures on it can be the perfect way to celebrate the special moments or day. So just go for this amazing personalized cake and make your BFF feel special.
 Personalized photo cake for sister
 Sister's love cannot be defined in one sentence but one thing is for sure that she is our first and honest friend who cares  like a second mother and fights with us like tom with jerry. On her special day, surprise her with a yummy and delicious cake and make her feel loved. This beautiful cake is made with yummy and fresh ingredients with your personalized message on top of it. This delicious treat would definitely melt her heart. So buy this cake for your lovely sister without a doubt.
Princess photo cake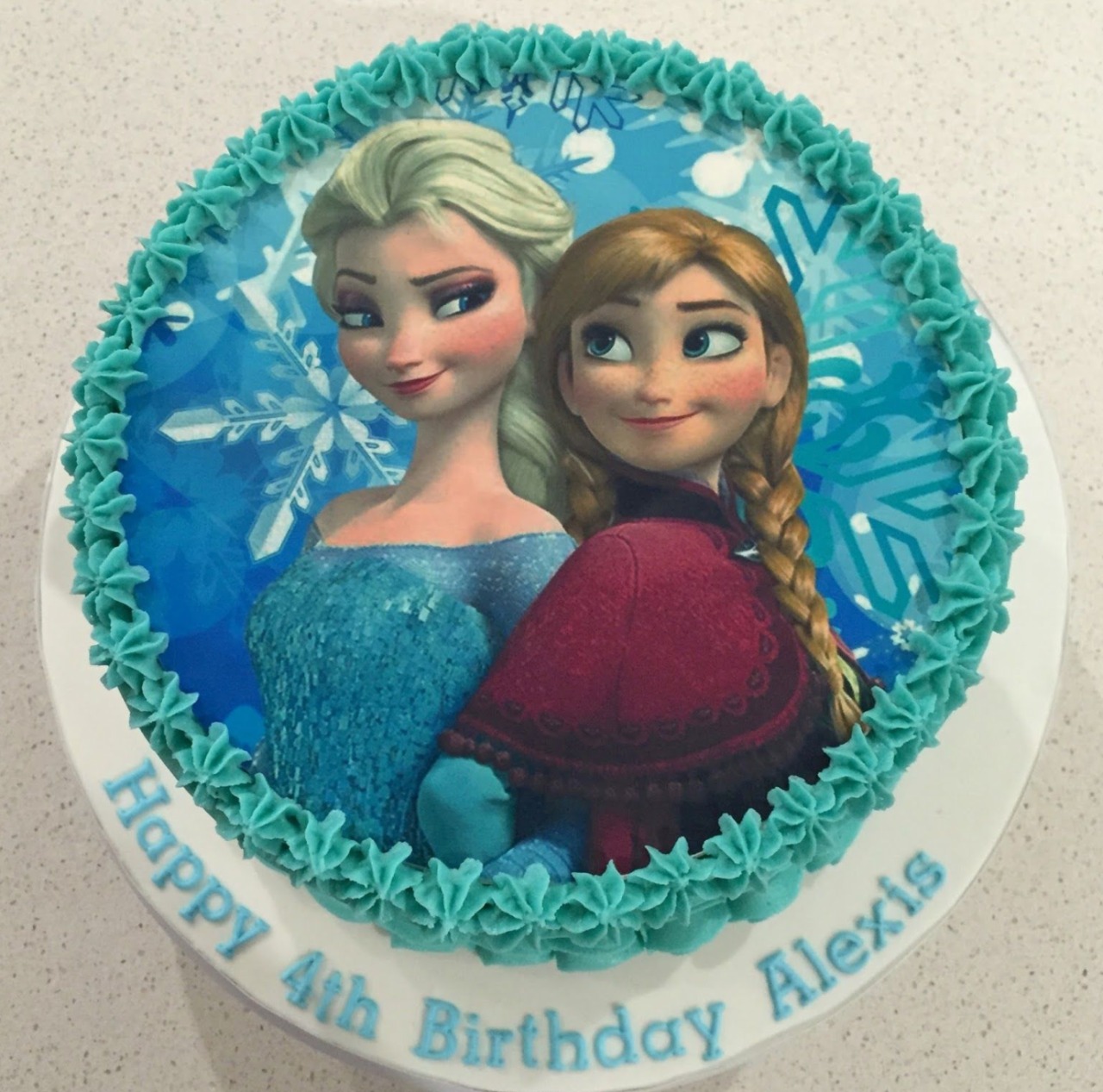 If you have organized a princess or girly theme party then this cake can be a perfect cake for you. This is a super delicious personalized princess photo cake with Disney princess Elsa and Anna on it. This cake can be perfect for your little daughter's birthday party. So without a doubt just go for this cake.
Square chocolate chips photo cake
This is a must-have cake for any party because the chocolate chips cakes are so delicious that it is always loved by everyone plus the customization will make it even more interesting and special. You can customize the cake according to the theme of your party or you can just customize it to the birthday boy or girl picture. This square chocolate chips photo cake would definitely make your loved one's feel happy and special. So just buy this delicious personalized cake online for your loved ones.