No occasion or festival is complete without the presence of a lovely gift item as it helps in conveying the wonderful emotions effectively. Similarly, when it comes to Raksha Bandhan, it is important to convey the wonderful sibling emotions with an extraordinary Rakhi gift for your loving brother or sister. To help you in this critical task of gift hunting, send amazing Rakhi gifts to India and worldwide with the help of a reliable gift delivery service. Check out some of the interesting gift ideas for Raksha Bandhan to delight your adorable brother or sister.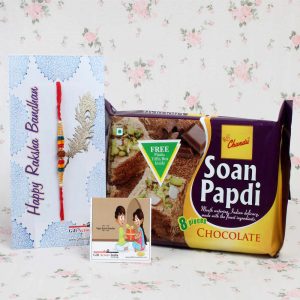 Rakhi with Sweets – Want to explore a perfect Rakhi combo for your loving brother on this auspicious day? It is time to order a lovely combo of Rakhi with sweets for a memorable celebration of Raksha Bandhan. Give your brother a perfect taste of delicious traditional sweets and a beautiful Rakhi to celebrate the festival in an extraordinary manner.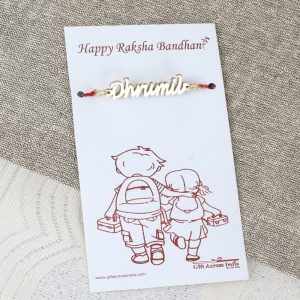 Personalized Rakhi Gifts – Are you eager to be a part of the latest trend of personalized gifts on any important occasion or festival? If yes, it is time to order personalized Rakhi gifts for your loving brother as a special gift and grab his instant attention. You can send him a personalized photo frame, cushion, table lamp, chocolates, wrist watch and other customized gifts with a popular quote, message or picture of your brother as an ideal Rakhi gift.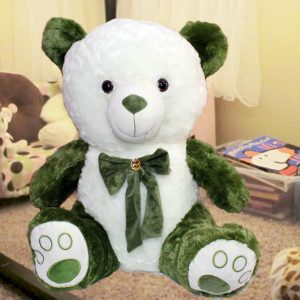 Soft Plush Toys – Who would not love the cute and cuddly soft toys that are truly beautiful and special in every sense? These amazing soft toys are a perfect gift choice for your loving brother and are certainly going to make a big impact on the occasion of Raksha Bandhan. Order them in exciting shapes like a teddy bear, a cute pug, Winnie the Pooh and other such impressive soft toys for Raksha Bandhan.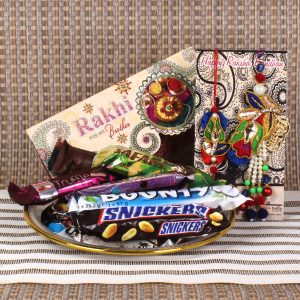 Rakhi Chocolate Basket – Chocolate is the new found obsession among people of all age groups and has become an integral part of every big or small occasion. Treat your loving brother in an extraordinary manner by sending him a superb Rakhi chocolate basket as a special Rakhi gift. You can include delicious homemade chocolates or imported chocolates in your Rakhi chocolate basket depending upon your choice and budget.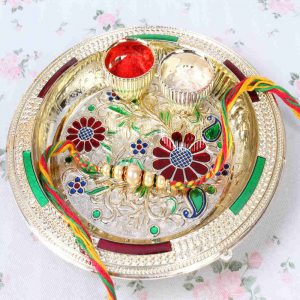 Rakhi with Pooja Thali – Rakhi is a festival where sisters perform various rituals before tying a Rakhi on the wrist of their beloved brothers. For the memorable celebration of Raksha Bandhan, buy a Rakhi with Pooja Thali for your adorable brother. It consists of a lovely designer Rakhi, Roli, chawal and diya to complete all the rituals of Raksha Bandhan in an extraordinary manner.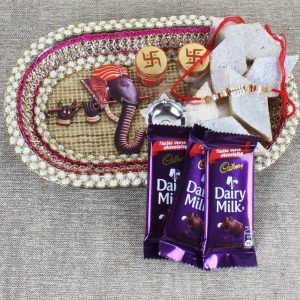 Special Rakhi Gift hamper – Are you exploring a perfect gift choice for your loving sibling on the festive occasion of Raksha Bandhan? Why waste your time and energy on something simple or ordinary? Order a special Rakhi gift hamper and convey your sibling emotions in a memorable manner on Raksha Bandhan. 
On this Raksha Bandhan, don't let your sibling emotions and feelings to be ruined by the distance between you and your sibling. Take your relationship to another level by sending these exciting Rakhi gifts to India for your loving brother instantly.