Are you obsessed about delicious fresh cream cakes but are reluctant to consume them due to your diabetes concern? This is big news for you. Now, you can relish your favorite cake in a carefree manner as they are available in a sugar free variant. It is time to add excitement to your celebration without thinking about your calories intake and sugar. Check out this delicious sugar free cakes online that can surely win the attention of anyone within a short span of time.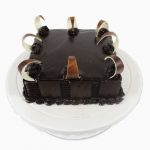 Sugar free Chocolate Cake – No doubt, people love chocolate but they are often concerned about those extra calories and sugar that come with it. Don't hold your chocolate cravings now and enjoy this sugar free chocolate cake with your loved ones. It is a perfect treat for a birthday, marriage anniversary, Valentine's Day and other such occasions. You can further order this relishing chocolate cake in multiple shapes and sizes for a memorable celebration.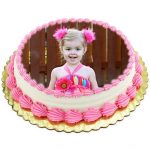 Vanilla Sugarless Photo Cake – Are you tempted by the delicious Vanilla cake? If yes, order this mouth-watering sugar free vanilla photo cake that can express the best wishes in a unique manner. With the essence of vanilla and the special photo of your loved ones, this cake is a major attention grabber without any doubt. This personalized vanilla cake is an appropriate choice for any special occasion and will be loved by everyone.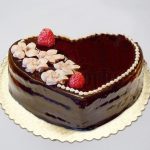 Sugar Free Heart Shaped Cake – Want to celebrate Valentine's Day or marriage anniversary in a memorable manner? Just order this sugar free heart shaped cake that can convey your love and affection towards your partner in an extraordinary manner. Further, these heart shaped cakes are available in yummy flavors such as chocolate, vanilla, butterscotch, strawberry and more.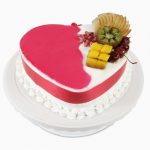 Sugar Free Fresh Fruit Cake – Taste and health can now stay together with the help of this sugar free fresh fruit cakes. It comes with the goodness of seasonal fruits and the topping of a fresh cream that makes the cake a delectable choice for any special occasion. This amazing cake will be loved by anyone who wants to combine taste with health in a distinct way.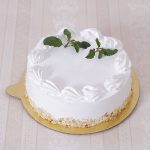 Sugar Free Almond White Forest Cake – Dry fruits are not just good for health, they can even add unique flavor to any cake. Order this sugar free almond white forest cake that has the fresh cream frosting with healthy almonds. With its unique taste and appearance, it can be an ideal cake for a birthday, Mother's Day, Father's Day and other such occasions.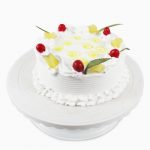 Sugar Free Pineapple Cakes – If you are bored of ordinary designer cakes, go for this refreshing sugar free pineapple cakes that can leave you asking for more. With the unique taste and flavor of pineapple minus the sugar and extra calories, this cake is a delight for any dessert lover. Based on the type of occasion or event, this pineapple cake can be ordered for your girlfriend, wife, brother, mother, friend and other loved ones.
So, forget about those extra calories and sugar while celebrating an important occasion and order these delicious sugar free cakes without any further delay from Giftacrossindia.com.