A gift or a present is something that a person willfully gives to another person. Usually, gifts are used as a medium to channel one's own emotions that they do not or cannot express otherwise during usual circumstances. 
It is pretty clear to even the most oblivious person that gifts play a huge role in every relationship, be it a close and personal relationship with someone you love or a professional relationship with a colleague or a business partner. It is equally important to present a gift in every relationship at one point to establish a strong bond with that person to express your gratitude or mere adoration you share for that person. Especially with the ongoing pandemic, it is more important than ever to express your feelings to your loved one and gifts are the best option available that you can resort to with the social distancing rules strictly implied by the government.
Now, just the act of presenting a gift is not all that matters but the thought you put behind finding that perfect gift for that person is what actually holds value in the eyes of the receiver. It is a non-disputed fact that finding a perfect gift can be a huge task but the cheat code is to add a personal touch to the gift. One of the best ideas for a personalised gift are engraved gifts! Whether it be your mother, your girlfriend, boyfriend, or your new desk buddy at the office, this hack works for anyone and everyone! An engraved gift goes a long way because it looks thoughtful and holds a sentimental value that you walked the extra mile to get them something they would actually like.
Here are 5 best-engraved gift ideas that you can easily afford at a reasonable price!
Engraved Customized Pen                                                                                                                                                                                           
 An engraved pen with the initials or the name of the receiver is the best-engraved gift you can get anyone!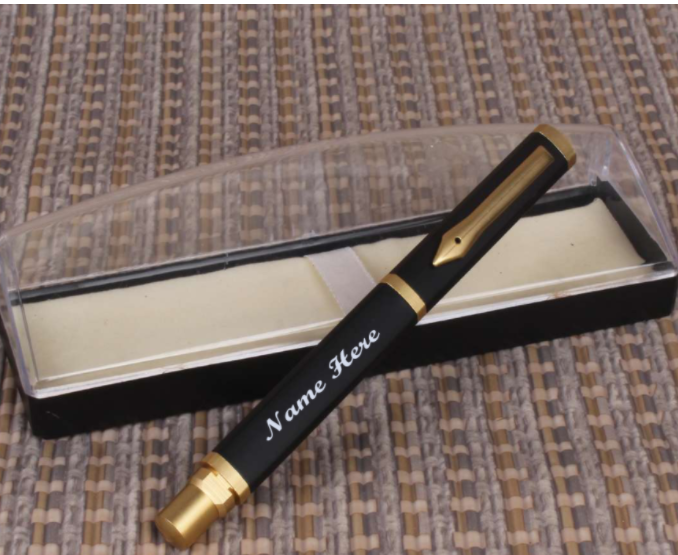 It is a very versatile gift that you can get for a loved one and a colleague as well. It does the task in every situation mankind can think of and still comes out a thoughtful gesture that holds the power to bring a smile to the receiver's face. This gift idea, especially acts as a holy grail while shopping for men. Shopping for a woman is a comparatively easy task with a variety of options available to choose from, but on the other hand shopping for a man is another task in itself. In case one is looking for engraved gifts for men specifically, an engraved pen is the safest choice to test out.
Initial Engraved Bracelet or Necklace
An initial Engraved Bracelet or an initial engraved fashion accessories is the cutest and the most elegant engraved gift you can get someone. These gifts are bound to bring a smile to the face of the receiver and if you are looking for engraved gift ideas for women, then this is the ultimate gift you should go with, no doubt. It brings out a more personal touch,and it looks stylish yet classy that any woman would definitely want in her collection of accessories!
Engraved Personalized Diary or a Journal
If you are out of ideas on what to get someone you are not very close with on an occasion like their birthday, or as a parting gift after a meeting or a business event, an engraved Diary with their initials is the safest and the most professional choice to opt for in such a situation. Everyone has a use for a journal, having a personalized diary with your name on it adds more authenticity and the person definitely finds a good use for that gift.
In case you are looking for a way to make the gift look even better, then one can pair up the engraved diary with the engraved pen and it would look even better!
Engraved Customized Key Chains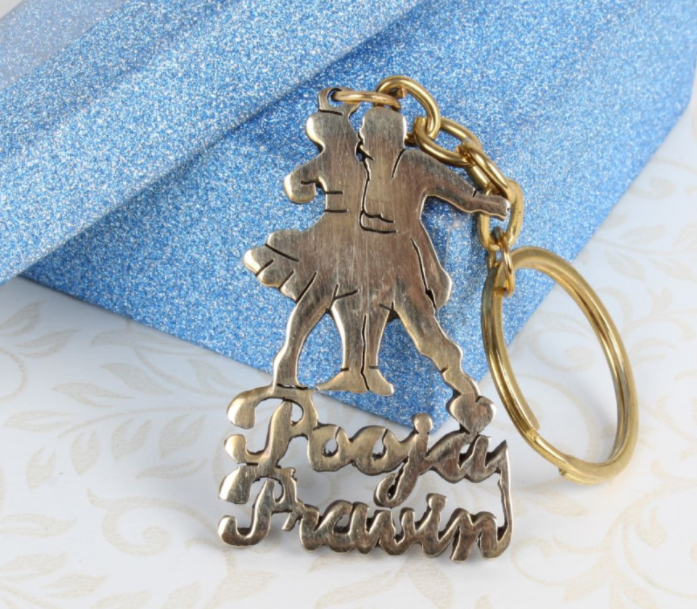 Key chains are and will always be in trend and giving it a personal touch with the name engraved on it, makes it special for the receiver. A customized engraved key chain will add just a bit more excitement to the receiver and they are sure to appreciate the gift with an open arm!
Engraved Customized Coasters
If you are looking for a good and personal housewarming gift or a token of appreciation in case of a business event, engraved coasters are the gift you should definitely go for with closed eyes! It looks really minimalistic and at the same time very sophisticated as well. If you are looking for a way to make the gift even better, then you can gift the coaster with a photo mug and it would count as a personalized gift that the whole world is running after these days!
Just because the gift is engraved or embroidered does not directly amount to a huge dent in your pocket, but there are a number of options available online where you can order these gifts for a reasonable price and save the day!
HAPPY SHOPPING!!