There is a striking similarity between a mother and a flower. They both signify innocence, purity, charm and beauty in a unique manner. With such similarities between the two, why not send some lovely flowers to your mother on the special occasion of Mother's Day? If you have made up your mind for the same, check out these wonderful Mother's Day Flowers that can express your feelings in the most appropriate manner.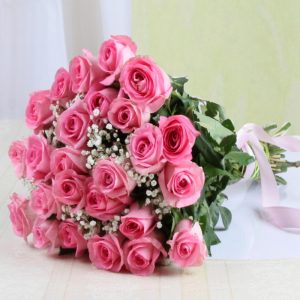 Pink Roses Bouquet – Only the sublime beauty and grace can do justice to your beloved and kind mother. Order beautiful pink roses bouquet that can bring an instant smile on the face of your adorable mother. These fresh flowers online can add a new dimension and beauty in the special relationship of your mother. With this bouquet of pink roses, you can love and admire your mother for everything she has done for you.
Bouquet of Mix Carnations – Give special meaning to Mother's Day with a lovely bouquet of mix carnations. They are truly unique and are a perfect choice for your loving mother on this special occasion. Add exciting hues of carnations in red, orange, yellow and other tones to form of a vivid flower bouquet for your adorable mother. It will be a perfect present for your mother who is impressed by the flawless beauty and charm of flowers.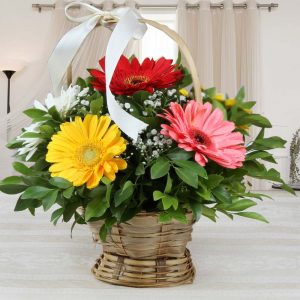 Mixed Gerberas Basket Arrangement – Gerberas have their unique charm which makes them a superb choice for occasions like Mother's Day. Choose the multiple colours and varieties of Gerberas that are aesthetically arranged in the form of a basket for your beloved mother. These amazing Gerberas are not just beautiful but also emerges as an ideal flower choice for any special occasions.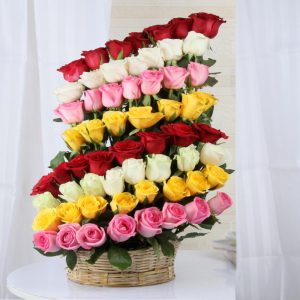 Decorated Layer Mix Roses Arrangement – If you are bored of a simple flower bouquet, it is time to surprise your mom with an extraordinary mixed rose's arrangement. This special flowers arrangement consists of multiple layers of roses that look adorable and appealing to anyone without any doubt. Your mother will surely love it and will be truly mesmerized by your choice of flowers.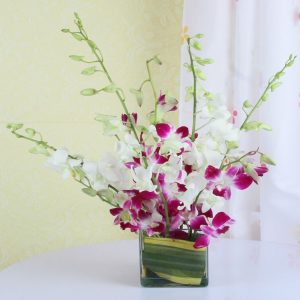 Mixed Orchids in a Glass Vase – Orchids stand for exclusiveness, charm and opulence. They have their own significance which makes them different from other available flowers. Order these charming mixed orchids in a glass vase for your mom and make her feel special on Mother's Day. With their uniqueness and royalty, these flowers are surely going to stand apart from the crowd without any doubt.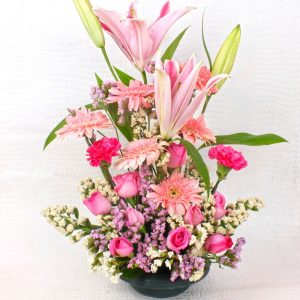 Exotic Lilies and Carnations Arrangement – Want to make a statement on this Mother's Day? Why not gift an exotic lilies and carnations basket arrangement to your beloved mother? This extraordinary arrangement is definitely going to leave an indelible imprint on the mind set of your mom for a long time. So, order this dual exclusive flower vase arrangement and celebrate this Mother's Day in style.
It is time to convey your special feelings of love, gratitude and admiration for your mother in the form of beautiful Mother's Day flowers. These amazing flowers reflect a unique aura and charm that are ideal gift choice for any mother.