Flowers and occasions have a unique symbiotic relationship with each other. These charming, lovely and fresh flowers are used in a number of ways be it for gifting purposes, decoration, ceremony, rituals and much more. If you want to utilize the importance of flowers for important occasions or events, check out these designer flowers online without any further delay.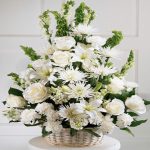 White Flowers Basket – White is a color which symbolizes purity or mourning. These amazing flowers are a perfect gift choice for your beloved mother on Mother's Day or can be sent as condolence flowers to your loved ones. When you want to express your emotions in an extreme situation, it is important to buy exclusive white flowers basket instantly.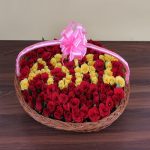 Personalized Letter Name Flowers Arrangement – Are you looking for extraordinary flowers on a birthday or marriage anniversary? It is time to surprise your dear ones with a personalized letter name flowers basket arrangement that can make them feel special and valued. This floral arrangement further helps in conveying the heart-felt emotions in the most appealing manner.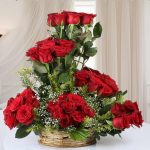 Designer Fifty Red Roses Arrangement – If you are looking for distinct ways to express your infinite love towards your sweetheart, choose a designer fifty red roses arrangement. They look attractive and emerge as an ideal choice to convey love and affection. You can send them to your partner on the special occasion of Valentine's Day and marriage anniversary to win his/her heart effortlessly.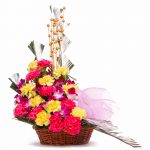 Exotic Orchids and Carnations Arrangement – Orchids and carnation flowers are known for their extraordinary beauty, royalty and charm. They represent a wonderful theme of uniqueness and exclusivity. Why not send an exotic orchids and carnations arrangement that can be a superb choice on any important occasion? It can be used for a birthday, marriage anniversary, wedding, Mother's Day and other such occasions.
Vivid Designer Floral Basket – Want to decorate your wedding event in a superb manner? Try out this vivid floral basket that reflects a unique charm and beauty. These amazing floral basket can be used on the main entrance, mandap, stage and other such areas to capture the instant attention of any individual. It is time to redefine the wedding decoration with this extraordinary vivid designer floral basket and make it a memorable event for everyone.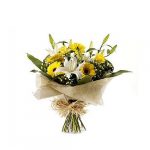 Bouquet of Gerberas and Lilies – Time is changing rapidly and it makes sense to redefine your flower choice in the changing landscape. If you think roses are too ordinary, make a refreshing impact with a bouquet of gerberas and lilies. They truly stand apart in their class, beauty and fragrance making them a fantastic choice for any big or small celebration.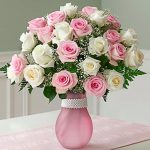 White and Pink roses Vase Arrangement – Roses have been known to be present since the time of Romans, Egyptians, Greeks and other powerful regimes. They have attracted a lot of people due to their enchanting beauty, fragrance and colors. Whether you want to express your love to your partner, best wishes to a friend or affection to your mother, all you need is a lovely bouquet of red and pink roses that are truly surreal.
Don't be a meek spectator at any important occasion and hog the instant limelight with these designer flowers. So, buy them from your nearest florist or online gifting store and stand apart from the crowd effortlessly.