Diwali festival enthusiasm is presenting the best happy Diwali gift packs for your loved ones. Their pressures on every Indian to give unique and suitable Diwali Gifts to dear ones which make feel happy.  We provide a comprehensive and vide range of Diwali gifts for family, friends, colleagues, and dear ones. You can explore our Diwali gift hampers consisting of sweets, chocolates, cakes, dry fruits, diyas, candles, and many more. Send Diwali gifts to India from USA, UK, Canada, anywhere in world.
Gifts have become the synonyms of happiness, its token of love, care, and cheerfulness. Order Diwali gifts online to convey your heartfelt emotions to your beloved ones. Celebrate the essence of Diwali festival by presenting a wonderful Diwali gift. As the celebration means to remove darkness from life, so what could be fascinating than the gifts when it comes to wiping out bitterness from the relations!
Diwali is the celebration of lights. It is one of the most celebrated festival in India. People celebrate this festival with full of energy and enthusiasm.You will discover everywhere beautified with lights. Arrangements for Diwali start is full swing months before and upon the arrival of Diwali, houses are extravagantly enlivened and individuals are all prepared and set for performing pooja, lighting sparklers and last however the most vital part that is gifting.
Looking for Diwali gifts start far sooner than other things. From friends and family and corporate partners to key clients, Diwali is the festival when there is a pattern of wishing every one of them with rich gifts. In the festival that you are in a predicament in the matter of what might be the best, appropriate and stylish gifts to purchase this year, then we have five Diwali gift ideas for you.
Diwali Dry Fruits Hamper
Diwali with out dry fruits is just incomplete. Gift pack of Dry fruits and Diwali Diyas are the perfect Diwali Dry Fruits Hamper for your dear ones on this Diwali. Dry fruits like Cashew nuts, almonds, raisins, pistachios and dates are the best gift on this Diwali season. It also being a healthier option is doing rounds in the market as the trendiest gift on Diwali for loved ones as well as for corporate gifting. But gifting flower with dry fruit creates warm feelings and provide happiness, Joy. It is an extensive gift hamper well set for special occasions such as Diwali, anniversaries, weddings and so on.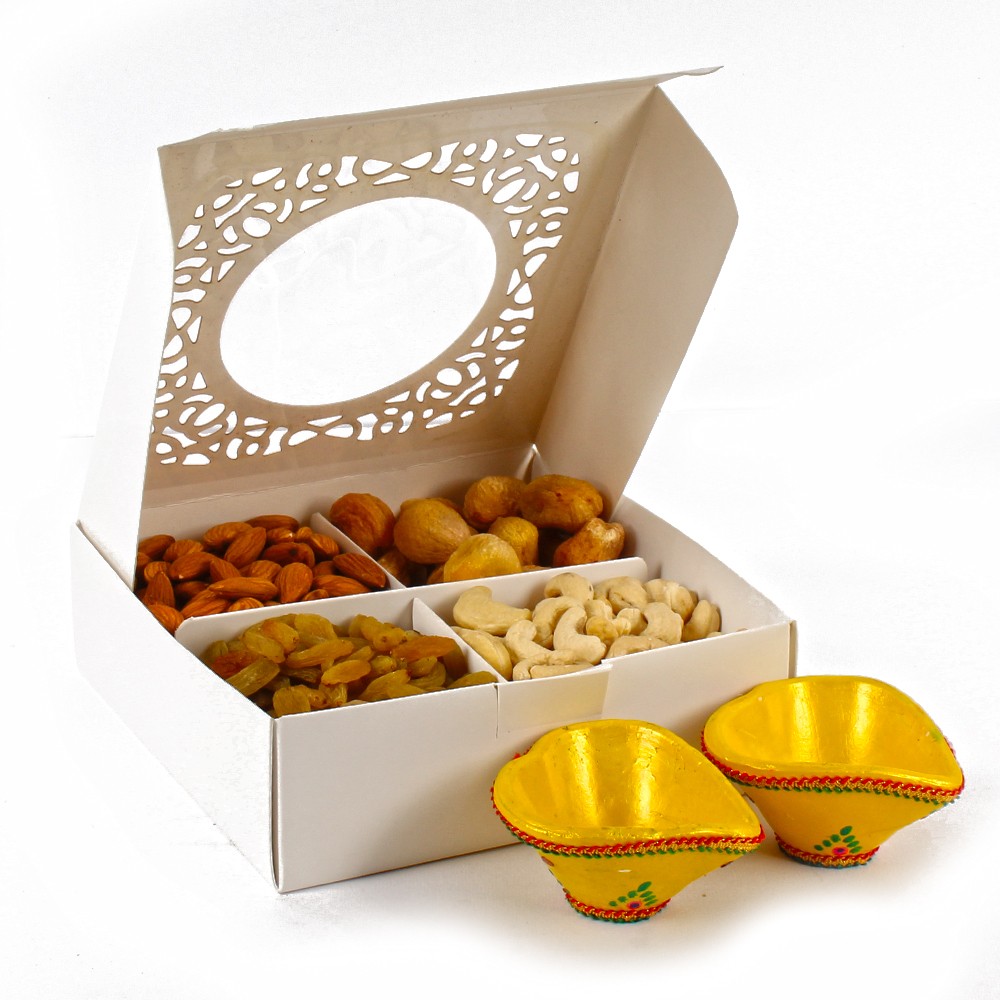 Diwali Sweets Hampers
Sweets in Diwali are without a doubt the most fundamental part of the festival. It is one of the festival when you want to buy the best sweets from the best sweet shop in the market. Gulab Jamun , Rasgulla and Kaju Katli to more trendy and decorated sweets like Kaju Rolls, Soan Papdi you can gift to your friends and family on Diwali. Indeed, even fresh flowers with chocolate and sweet hampers are an incredible gifting alternative these days. A combo of seasonal flower like gerberas, roses and many more with assorted sweets can be sent as a Diwali gift on this Diwali.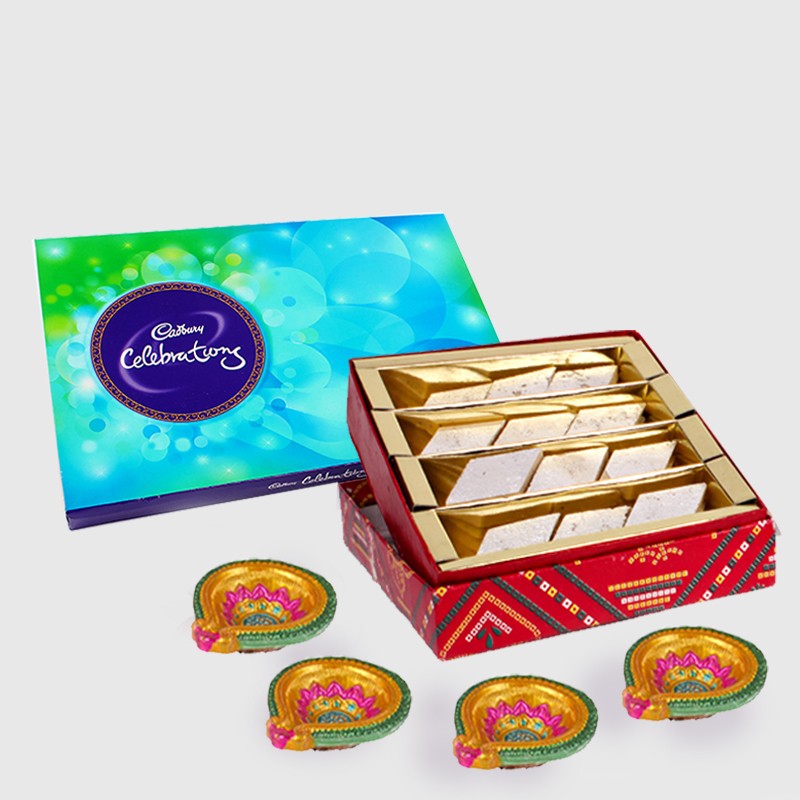 Diwali Chocolate Hampers
If you want to send Diwali gift on this Diwali then choose chocolate with flowers from Giftacrossindia.com. Giftacrossindia.com organise Special Gift Hamper of beautiful pink Gerberas along with Cadbury dairy milk chocolate. Tempting premium Cadbury chocolate that will be a Diwali treat for anyone's taste buds. Anyone will definitely adore these charming flowers when it will be delivered to their door step .This can be used on birthdays and anniversaries and many more. Giftacrossindia has launched its new Diwali Gifts catalogue where you will get Diwali Gifts Citywise category to buy Diwali gifts online.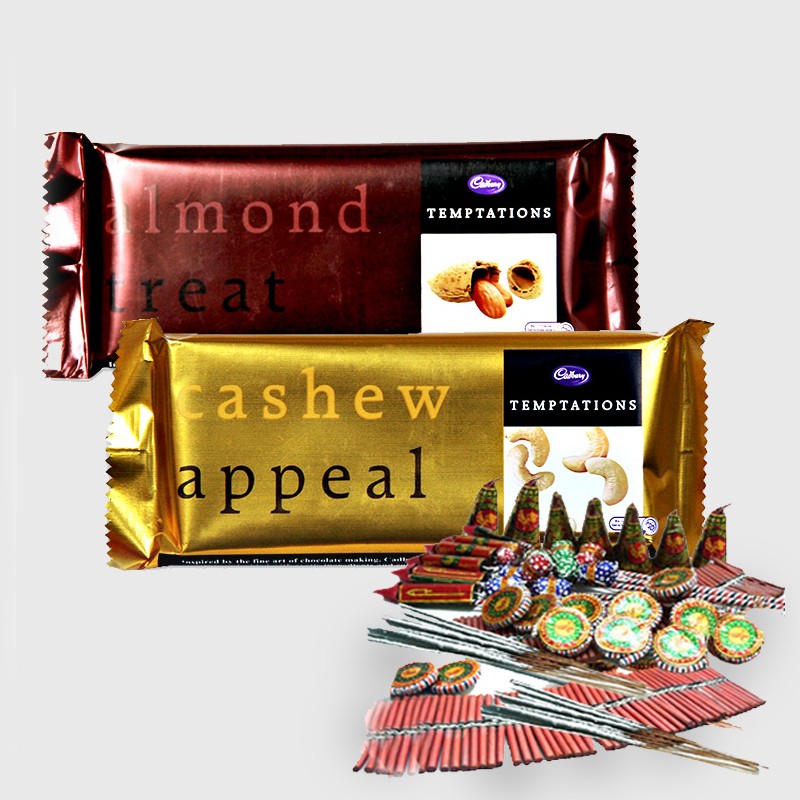 Exclusive Collection of Diwali Gifts Online
Buying Diwali gifts online is an easy and convenient way to shop, especially for this festival of lights. And to simplify this shopping experience, we offer the widest range of unique and beautiful gifts, apt for this occasion. Giftacrossindia.com offer a colorful range of gifts online including Home decor items like collection of lamps & lanterns, wall hangings, laxmi Ganesha idols, Diwali greeting cards, Diwali Puja Thali, jewellery, imported chocolates, fresh dry fruits and delicious sweets Diwali hampers, Personalized Gifts and corporate Gift and much more.
Save
Save
Save
Save
Save
Save
Save