As the year 2018 is approaching at an end, there is a unique euphoria and madness around the upcoming year of 2019. With this impending New Year, there are countless New Year resolutions, goals, best wishes and messages that are circulating among people around the world. Not to forget, New Year just like any other celebration would be incomplete without the exchange of gifts between friends, family members and other special ones. If you are finding it difficult to explore perfect gifts for your loved ones, here are the unique New Year gifts  for you.
Fitness band – One of the prominent New Year resolutions for people is to stay healthy and fit. If your special ones are really serious about getting in a good shape, gift them a fitness band to help achieve the same. You can find a variety of fitness bands from numerous brands that can be a perfect pick depending on your budget and choice.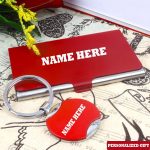 Customized cosmetics kit – If you are unable to check the local marketplace for an ideal gift, why not explore New Year gifts online to save your time? Sending a customized cosmetics kit would be a great choice for someone who is so particular about his/her looks. You can opt for a herbal beauty essentials kit, spa kit, hair care kit and other such options to convey your love and care to that someone special.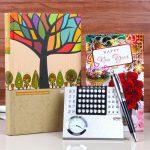 A Set of planner and pen – It is not surprising at all that managing time efficiently is one of the sought-after priorities for people on the eve of New Year. However, accomplishing the same is a critical task due to personal and professional commitments. Help your friends, relatives and family members in efficient time management by gifting a set of planner and pen on New Year. This can also be sent as New Year business gifts for employees as well as superiors at a workplace to convey best wishes.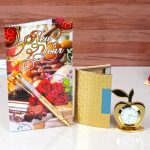 Trendy alarm clock – We all must be aware of a lazy animal in our social group who must be having a hard time waking up early in the morning. Why not send something useful and trendy that can bring a positive change in the life of that person? Gifting a trendy alarm clock can be a good choice in this scenario and it would certainly be appreciated by your loved ones.
Power bank – Smartphones have become a part of our daily life but often people forget to charge them up due to their hectic schedule. In order to solve the phone charging woes of your dear ones, send them a power bank that can help them charge their phone anywhere. Further, if you want to express your feelings in a creative manner, send these power banks in the form of personalized New Year gifts to cement your place in the heart of that special person.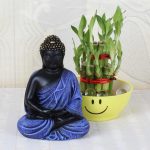 Feng Shui Items- It is difficult to maintain a healthy balance between personal and work life in this competitive world. This imbalance brings stress, tension, anxiety and negativity for people in office and home that need to be tackled immediately. If you want to bring harmony, peace and positivity in the lives of your workforce, send Feng Shui gift items like Laughing Buddha, lucky bamboo plant, wind chimes and other items as popular New Year gifts for employees without any doubt.
So, make the most of this New Year and establish cordial and long-lasting relationships by sending an appropriate gift for your special ones.