Every year, this moon energizes towns with a celebratory mood all around. Everyone's favorite time, and why not? It brings enthusiasm, energy, sparks up the spirit with social gatherings, delectable delights, and holidays. However, this time, the coronavirus pandemic has significantly dropped down our energy levels. Risk in social meetings, fear of getting the virus while going out, and many more things like these are deep-rooted inside us. The fear is not letting us enjoy our favorite time of the year to the fullest, and there is nothing that can be more disappointing. We don't know when this pandemic will end, and there has to be a way that we can start enjoying our life and festivals the way we used to enjoy them earlier. Problems give birth to solutions, and this one has got some sets of answers for you. Well, here are some ways you can celebrate your favorite festival this year while following all the essential safety rules on Diwali and keeping the nasty Coronavirus at bay.
●      Modern meet and greet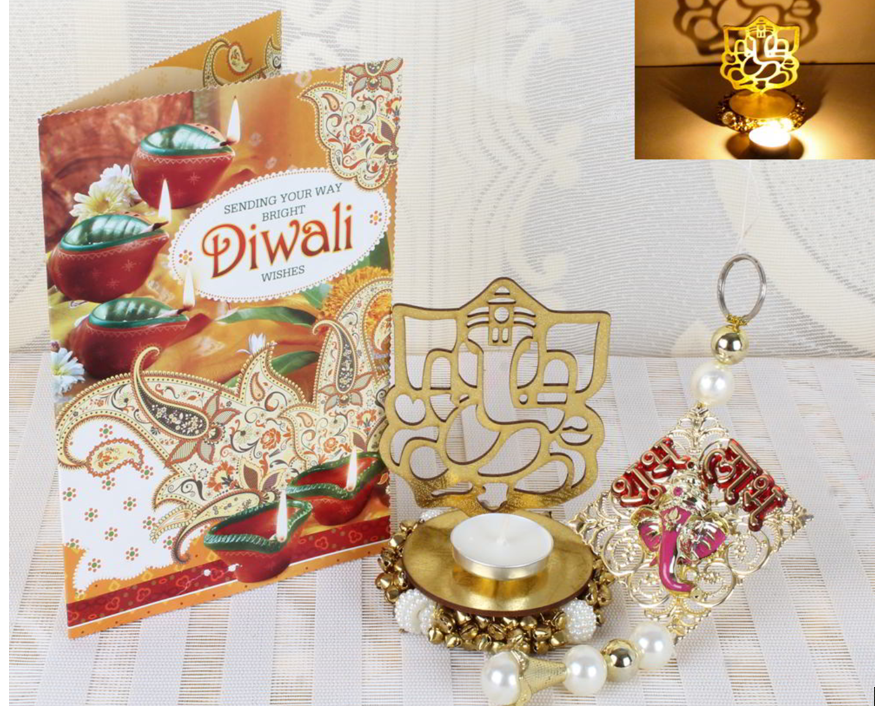 We are living in the 21st century, and almost everyone is aware of the technology. Our daily lives, especially in times of pandemic, has been dependent on online surfing, video chats, and zoom calls. So why not organize a family video call online? This way, near or far, you all will be connected on this auspicious occasion while facing no risk. That was the meet part, but what about the greeting one? Well, modern problems have modern solutions. You can send your loved ones online Diwali gifts from the sites which follow all the protocol to ensure Diwali safety. There is an expansive collection available at reasonable rates that gifting sites will deliver on the doorstep of your loved ones.
●      Dress up for that feel-good factor
One never gets too old to play dress up. Everyone likes to look at the best version of themselves on such occasions. So, step-up your game this Diwali, as dressing up never hurts anyone. There are no safety rules on Diwali which restricts you to look like a cracker if you can't burst one this year. Don't worry! No need to go in those crowded markets as you can get the best of apparels at your doorstep. Order yourself a snazzy garment online, make sure you sanitize the bag, and order from a trusted site.
●      Satisfy your sweet-tooth and spicy-tooth cravings
Diwali is an official no-diet season. After all, what is Diwali without some good food? So gobble up on your favorite dishes and let your tummy be happy. As your Diwali safety might be in danger if you go out for a fancy feast, here are two ways you can make yourself content while following safety rules on Diwali. The first one is always to cook at home. You can search for some cool recipes and try your hands on some delectable dishes. If cooking is not your cup of tea, you always have an option to order your favorite snacks and sweets online from a hygienic place.
●      Light up your place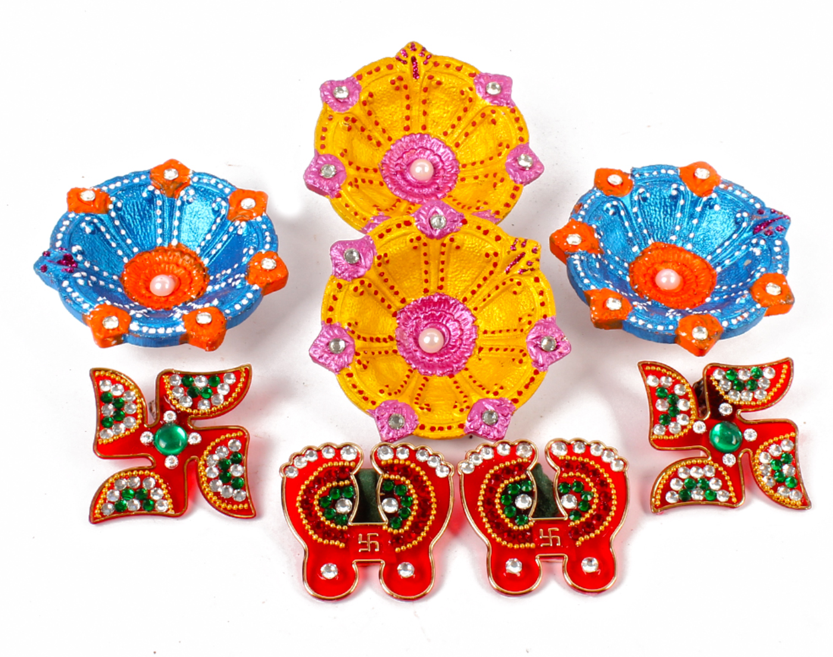 On the list of safety rules on Diwali, no protocol stops you from glamming up your place. Diwali is a festival of lights, and your home should look like one at this festival. We know it's disappointing that you cannot check out your favorite flea market to get fancy decor items, but worry not. Many of the sites online have connected themselves with small-scale vendors and artisans to bring your flea market home through online shopping. Hand-painted diyas, floral decorations, fairy lights, candles, and many such items are there to brighten up your place at affordable prices online. They won't only brighten up your home, but articles like these are glorious presents if you are considering online gifting.
●      Reciting rituals at home
Rituals have always been a part of India, and we are known for our respect for heritage. This year pandemic has allowed us to celebrate them at home. It will not only make our place more serene but, the good vibes along will act as a blessing. Conduct a Diwali Puja in your house, wishing for health and prosperity this year. Not only it's good for your home, but this year, the world needs a magic wand to make everything alright. You can even order beautiful Diwali puja items online for a more glorified experience. This way, you will follow all the safety rules for Diwali while praying for the best.
Don't let a pandemic stop you from having a joyous Diwali. Always remember, if you are ordering online, make sure you sanitize the package for your safety. Prevention is better than cure. Have a happy and safe Diwali.