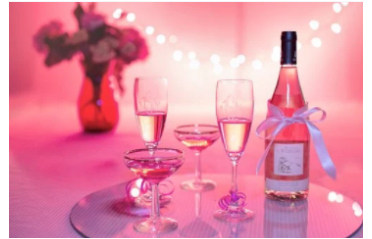 Hey lovelies, if you've made another year as a couple and are pretty excited to relive D-Day then you have come to the right place. As we all know, every anniversary is a milestone for a couple. Celebrating the same with love and anniversary gifts is a tradition. However, for a lot of couples, the excitement for this day fades away. Therefore, to rekindle the same passion for your anniversary you have to be pretty thoughtful and creative while celebrating this day. And what's better than planning a surprise that includes right from anniversary gifts to lots of quality time together. As we say it "make every moment count". If you are looking for a way to surprise your partner on your anniversary then you can check out our list of 10 romantic ideas for an anniversary. 
10 romantic ideas for an anniversary: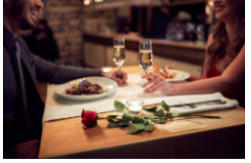 Write a love letter: Though love letters aren't easy to write they are the most affectionate gift you could give to your partner. Writing a heartfelt love letter is a wonderful way to express your feelings and emotions for your partner. It doesn't always have to be poetic or well versed, it just needs to be written right from your heart. It should be authentic and personalised, only then would your partner feel connected to it. In case you get stuck, there is plenty of inspiration online that would lead you to the right path. Gifting your partner a love letter on your special day is a memory they will forever cherish. 
Book in a photoshoot: What's a better way to celebrate than having a run-down back to memory lane by having a photo shoot in the same way as your D-Day. You most certainly have hundreds of photos with your partner, but you probably won't have had time to have a cosy photo shoot that reminds you of your intimate moments. Therefore, invest in a professional photographer who will capture your love moments in a very authentic and raw manner. This professional shoot would prove to be your most cherished moments together. You can even look back at a time by seeing these pictures together in future and share those laughs again.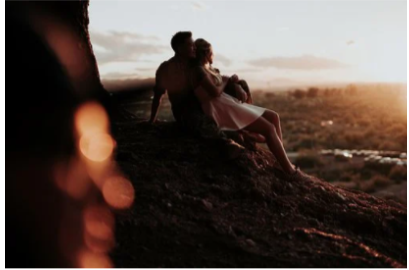 Plan a romantic dinner: This is an all-time favourite option for celebrating an anniversary especially for the couples who have busy lives. It's extremely nice when you get some quality time alone with your partner. You can even enjoy food and listen to your favourite music together. Couples can even simply share a lot of talking while having a romantic dinner date. If you're feeling romantic, book a nice restaurant table in advance for your dinner date. Spend some cosy time together over great food and a glass of wine. Candlelight dinners are always a better way to start arranging to have the dinner catered, so you can both relax throughout the process. 
Do something adventurous: It's always better to learn something new together or doing something adventurous together to bond. Even if one of you is a little sceptical about a particular activity, the other one can support them through the process. This is a better way to have a sense of togetherness and accomplishment. You can either opt for a dance class together or learn to cook together or have an extreme sports day together. These activities will only bring you closer to each other.
Gift a timeless gift: If you don't have the time to prepare for a dinner date or have an adventurous day out, you just can't afford going wrong with the choice of your gifts. If you can't think of anything just make sure to surprise your loved one with a classic anniversary gift. This may include flowers, cards, champagne, jewellery, perfumes or anything your partner loves to have. Anniversaries are those special times when you spoil each other with gifts. Therefore, don't miss a single chance to shower your partner with classic anniversary gifts.
Roses make up for everything: If your partner likes flowers then there is perhaps no better gift than gifting them a house full of flowers. Do spend some quality time with them over a fun activity and later surprise them by decorating a part of your house with their favourite flowers. The heartwarming aroma of the flowers will take over the place and transform your house vibes into so much more romantic. This is a great option if you are short on time and can't think of doing anything more perfect than this for your partner. 
Have a spa day out: This may not be something you can do on a normal day with your partner but spending a spa day out would be a lovely quality time to spend with your partner on your special day. Imagine spending your day with your partner having body massages. It would be a perfect halt to your busy lives. Many spas offer a couple of packages that are a perfect fit for spending your anniversary together.
Plan a trip together: You may have taken several trips with your partner but planning a trip around your anniversary date gives a special kind of feel to it. Plan to go to a place neither of you has visited before. Have a vacation of love and quality time together. It's a much-needed getaway for a couple to have a trip plan during times of their anniversary.
Revisit your first date spot: Recreate the magic of your first date on your anniversary. Even if you live together, travel alone to the date spot just to spice things up again. Get ready to relive your old moments by recreating all those moments of your first date.
See a movie together: Movies are a classic anniversary activity. Head to a theatre or just have a Netflix romantic movie date night with your partner in cosy blankets. This would surely rekindle the passion of love in between you guys. 
Whatever you decide to do, taking time out for yourself and your partner is an essential step towards a healthy relationship. Celebrate a year of love together by following any of these steps. And for sending anniversary gifts online do visit our site.
Image Source: Unsplash.com